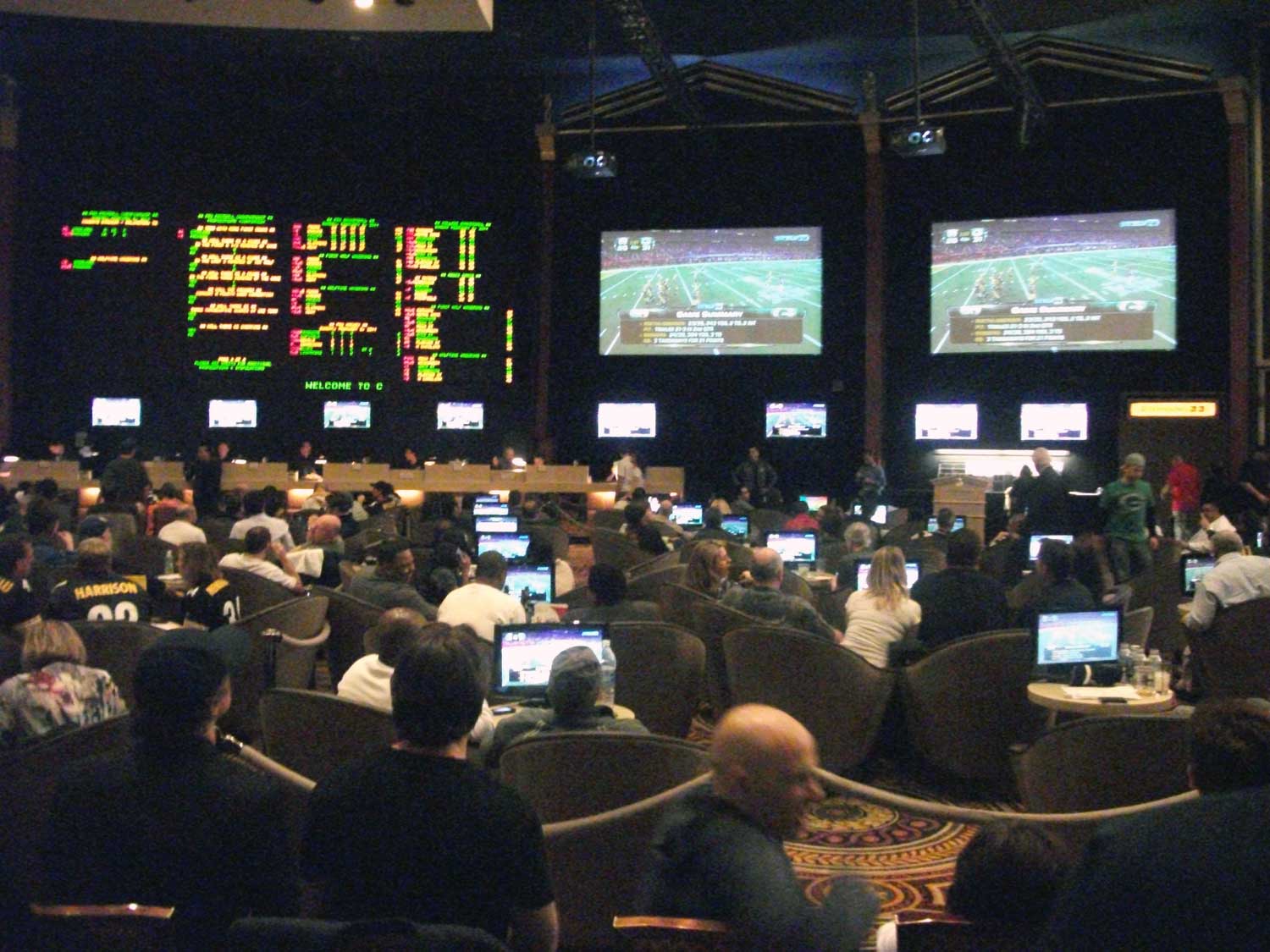 What are the odds?  I book one weekend in Vegas months ago and it turns out to be during the bloody Super Bowl…
Super Bowl Sunday in Las Vegas is an interesting sight, especially to me – a Canadian who has never truly seen how Americans are on their unofficial annual holiday.  During the game the streets were practically empty with the exception of a few thousand Asian families who apparently had no interest whatsoever in the game going on.  Any television set turned on in a casino had hordes of people crammed around it with people reacting to everything they saw — including the commercials.  Amazing.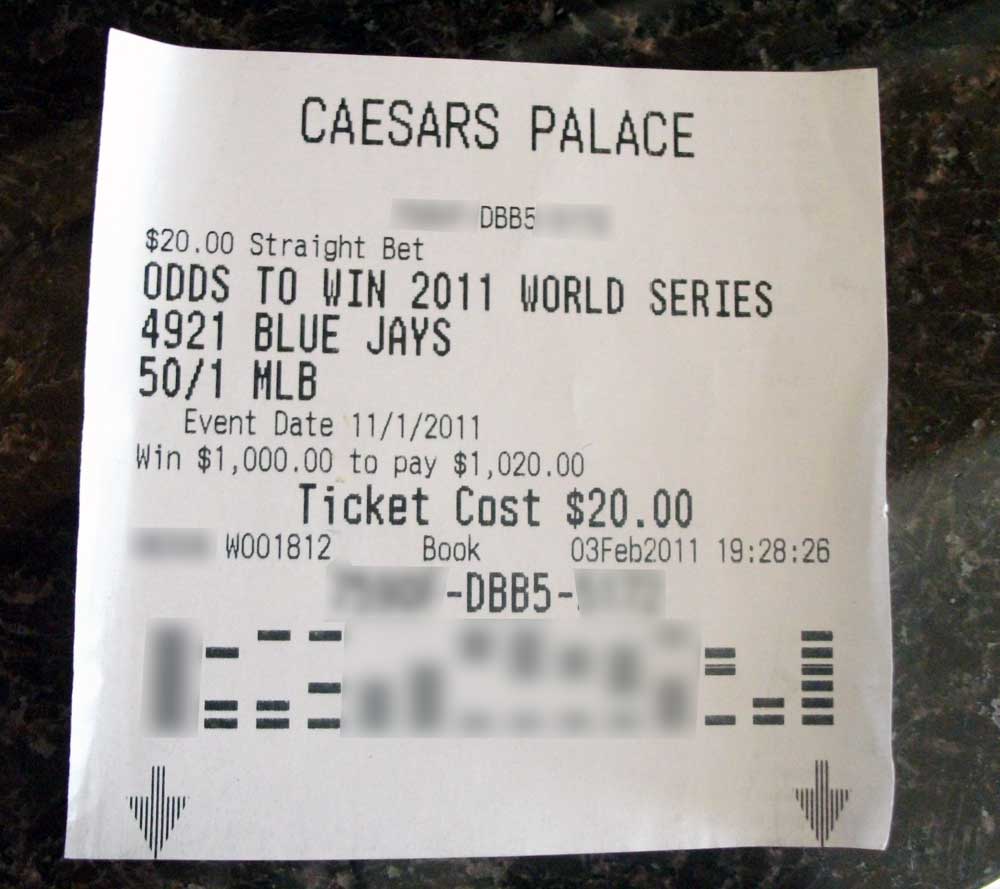 If I was going to be in the Capital City of sports gambling on it's Christmas morning I might as well visit its senate floor — so I headed to the Sports Book room at Caesars Palace to watch the final five minutes of the game.
The place was packed, literally, you couldn't move through the crowd.  Just two days earlier I was in this very same room to put $20 down on the Jays to take the 2011 World Series (yeah baby!) and the place was a ghost town.  After the final play the place erupted, people jumping and cheering, strangers high-fiving each other — what I'm not sure about is whether they were Packers fans or had some serious dough riding on them.
Anyways, as I do with any trip into a new city the first thing I'll notice is what merchandise the people are wearing around town or what the local sports stores are selling, Vegas being a town with no major league pro teams led to an interesting mish-mash of things to see or buy.  Not once did I spot anybody wearing anything from the two local minor league teams, the Las Vegas 51s and Las Vegas Wranglers and only once did I see any merchandise for sale from those teams — a beautiful 51s home cap which I promptly purchased!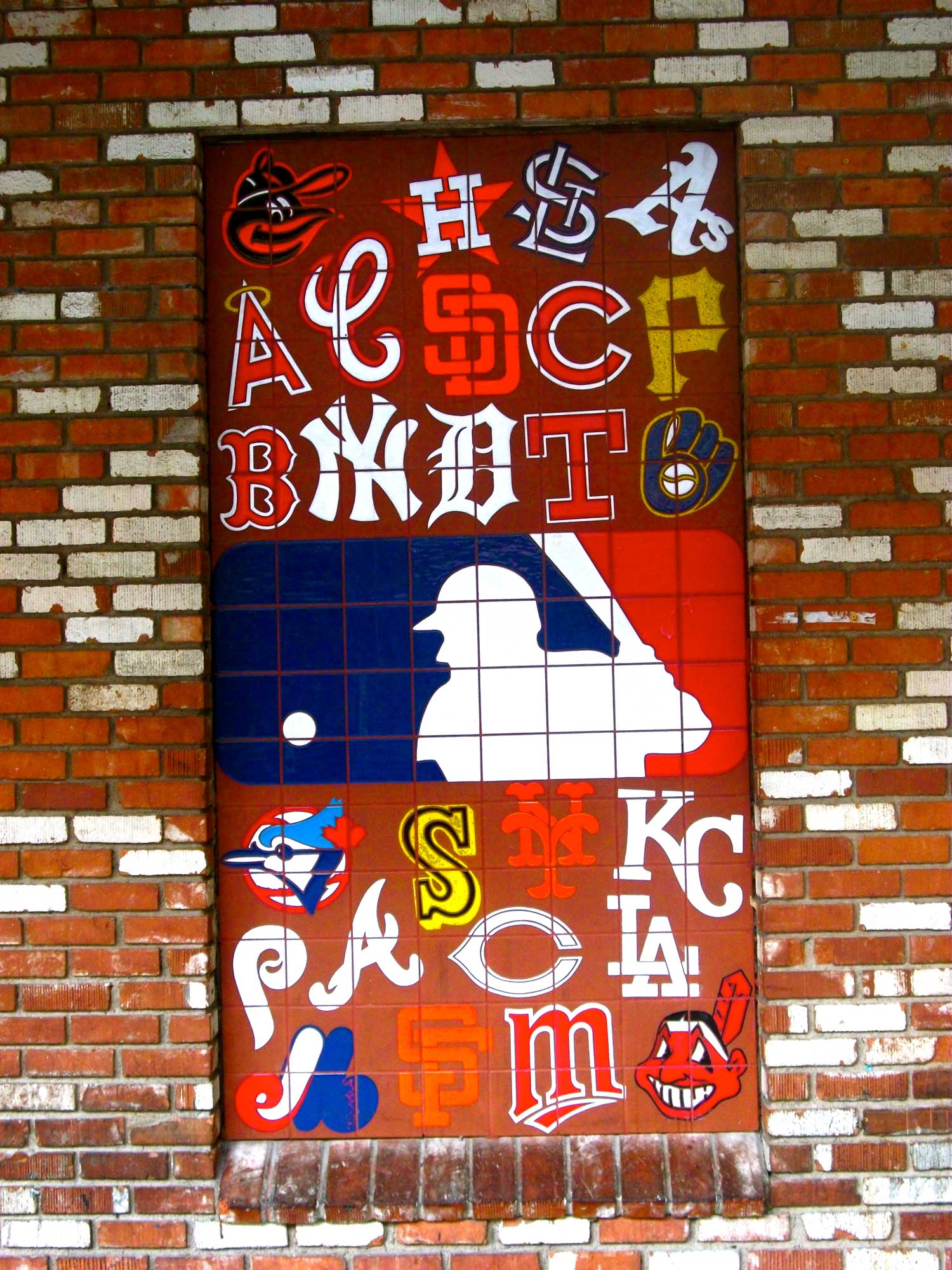 Surprisingly there was an abundance of NHL and Team Canada hockey merchandise in these stores, either the locals love their ice or they're really capitalizing on the tourism industry.
Had a fun moment whilst walking around the gift shop of Jimmy Buffet's Margaritaville, an employee spotted my Tampa Bay Lightning hoodie with "BOLTS" emblazoned diagonally across the chest, he struck up a long conversation with me about the new logos, the new uniforms, etc., the guy's a big hockey fan.  So I ask him if he ever visits SportsLogos.Net, he says "hmm, I've never heard of it, but I really love reading that Icethetics site" — kudos to the great guys over at Icethetics, but ouch to SportsLogos.Net!  Either way, he's aware of the site now 🙂
This and That…
I will be making a radio appearance on "Sports Talk", AM770 Calgary tonight – Friday Feb 11th at 10pm ET (8pm MT), you can listen to a live stream of this broadcast here
The more and more I look at the new Tampa Bay Lightning identity, the more and more I love it, it's so simple, I have a feeling this is a look that'll grow on people over time
There's a Buffalo Bills new uniform "leak" circulating around the Internet — just a heads up that this is actually a fan concept by one of our very talented board users, you can see the post here (what a beautiful concept though, here's hoping the Bills end up adopting something similar)