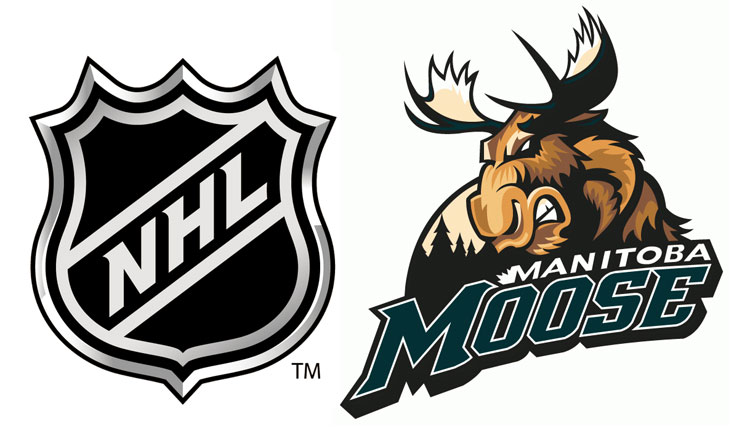 According to a reliable source within True North Sports & Entertainment, SportsLogos.Net has learned if an NHL team is to take the ice in Winnpieg in 2011-12 they will do so, not as the Winnipeg Jets, but as the Manitoba Moose.  They will use the same logo and uniforms as the current AHL franchise.
"True North has spent considerable time and money promoting the Moose brand, switching away from that would be like essentially flushing money down the toilet", said the anonymous tipster.
There is also the question about acquiring the rights to the Jets name and logo from its current owner (NHL?), who is surely still making a nice buck or two off steady sales of retro Winnipeg Jets merchandise.
The Manitoba Moose would become the second AHL identity to be "called up" to the NHL following the Cleveland Barons in the mid-1970's.
If all of this were to happen the plan would also see the current AHL club relocated to either Saskatoon, SK or Chilliwack, BC.
We will post more details on this as they become available.