The Winnipeg Jets unveiled their logos today at 5pm ET via a post on their official website: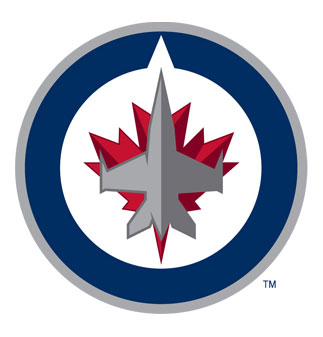 "True North Sports & Entertainment felt it was important for the new Winnipeg Jets to develop a strong new identity," said Mark Chipman, Chairman & Governor of True North Sports & Entertainment. "We felt it was important to authenticate the name Jets and we believe the new logo does that through its connection to our country's remarkable Air Force heritage, including the rich history and relationship that our city and province have enjoyed with the Canadian Forces."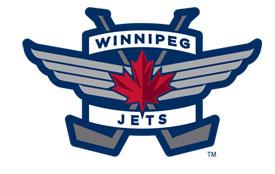 "We have always had a close relationship with 17 Wing throughout the years, dating back to our annual Manitoba Moose Military Night," said Dorian Morphy, Senior Director, Marketing & Brand Management of True North Sports & Entertainment. "We are thrilled to be able to continue this relationship in a significant way. The design cues for the plane were inspired by the military jets flown by the Air Force over the years. So not only were we able to establish a new identity for our brand, but we were able to maintain a traditional, time honoured look to the logo."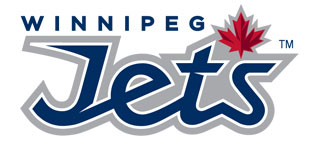 The announcement was made only 45 minutes before the actual unveiling – on the heels of a graphic showing this logo leaked earlier in the day.  Uniforms will be unveiled at a later date.