A couple of unconfirmed-but-seems-extremely-likely leaks in the last 24 hours involving two new NHL third jerseys set to debut in the upcoming 2011-12 season.
First up, the New York Islanders new black alternate jersey was potentially leaked by their own graphic designer on his Flickr account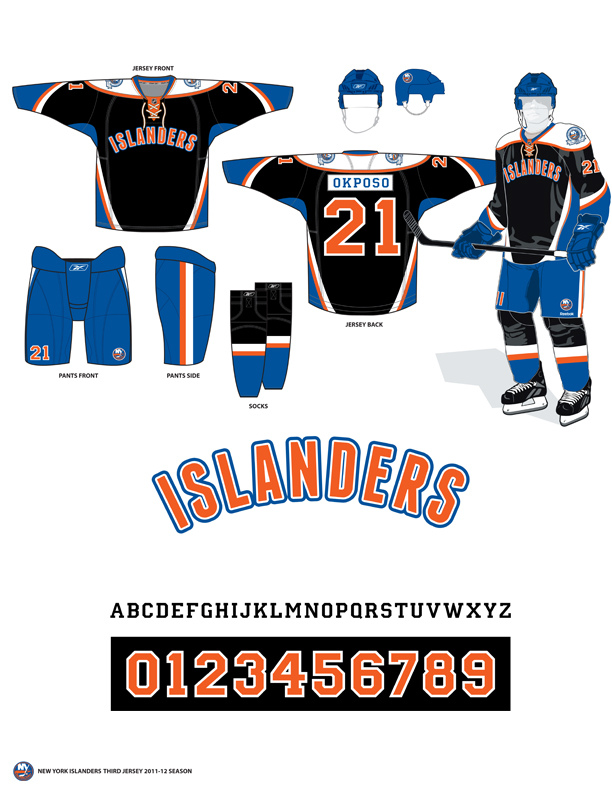 The evidence as to why this is likely the new Islanders alternate jersey was covered quite well by Greg Wyshynski on the PuckDaddy Blog.  With the Thrashers moving to Winnipeg I guess the Islanders felt the need to step up to the plate and become the new "ugly alternate" team in the league.  Good job.  Next question is whether they'll be the re-born Scouts or Nordiques.
UPDATE (4:30pm 8/4/2011): The New York Islanders, responding to a tweeted question by Greg Wyshynski, said the following: "That is one of the 3rd jersey designs we are considering. At the appropriate time we'll announce the Isles official 3rd jersey."
The other team to have their jersey potentially leaked was that of the Ottawa Senators, who are planning to celebrate the 20th anniversary of the 1992 Ottawa Senators with jerseys inspired by those of the 1918 Ottawa Senators (does that make sense to anyone else?)… this jersey looks like it's going to be a beauty to watch on the ice: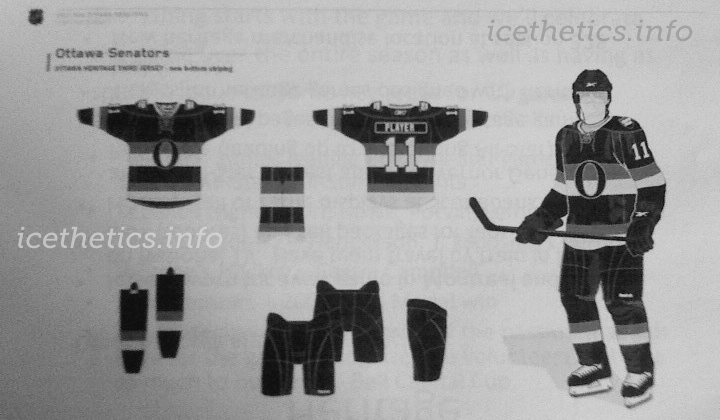 You can read all the details about why this is likely the real-deal over on Icethetics, who had leaked the image originally.