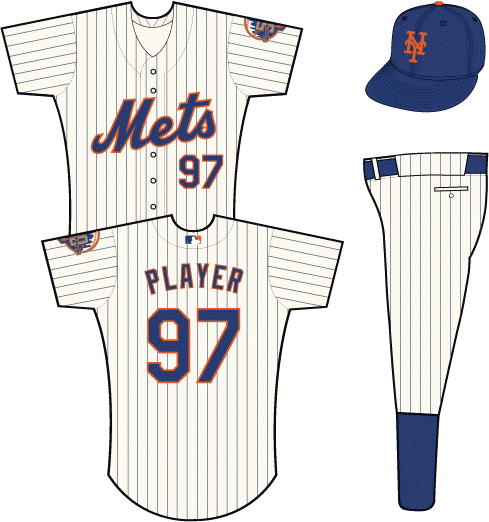 The New York Mets today unveiled a tweaked set of uniforms as well their 50th anniversary patch which will be worn on their jerseys during the 2012 season.
Likely a change most  every fan of the club has been looking forward to for a few years, the club has removed all traces of black from their home, road, batting practice and one of their alternate jerseys (click those links to see each new jersey).
Since the 1998 season the Mets have incorporated a black drop-shadow on all team uniform scripts and player numbers, even wearing a predominantly black cap with their home whites for several seasons.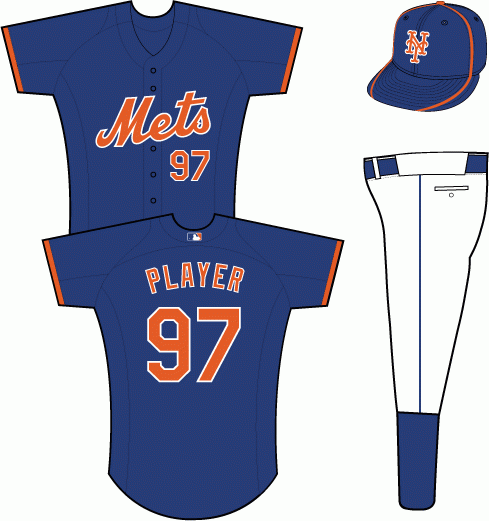 Maybe the best change to the set is the new batting practice uniform, an all-blue jersey with orange sleeve stripes and Mets across the front in orange and white.  Screams classic Mets to me, can't wait to see it on the field.
A black alternate jersey with "Mets" across the front in blue will be the only jersey carried over from 2011 however it has been hinted that the jersey will only be used sparingly and would be eliminated completely for 2013 in favour of a jersey more like that of the new batting practice mentioned earlier.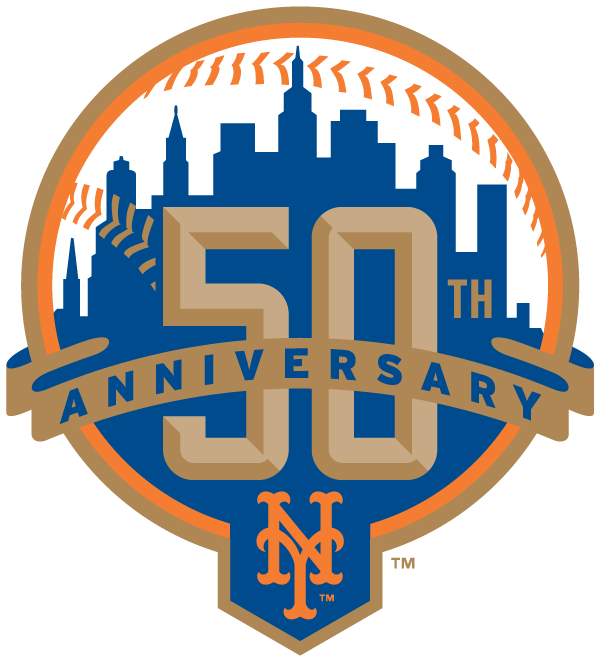 The 50th anniversary logo, worn on the sleeve of all Mets game jerseys (not batting practice), features the familiar Mets skyline logo outlined in gold with a large '50', also in gold on the skyline.  The patch will replace the Mets logo on the jerseys for the season and fits in quite well considering it's similarity in shape and design to the Mets logo that is usually there.