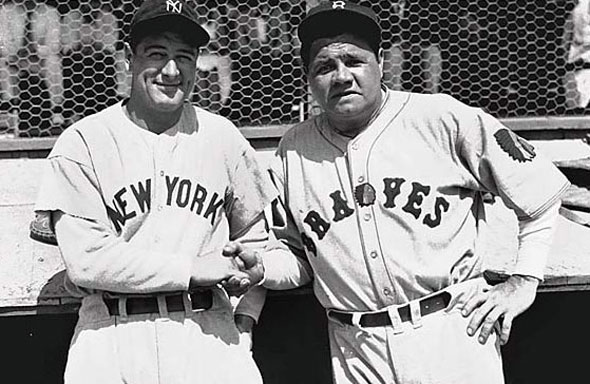 Say the name of any legendary baseball player and the team they played for instantly comes to mind… Yogi Berra? New York Yankees. Hank Aaron? The Braves. Harmon Killebrew? Minnesota Twins.
The image of most of these legends are so strongly associated with a single team that the idea of them playing elsewhere isn't even considered.  But it happens.  In fact the three players mentioned above – Berra, Aaron, Killebrew – all ended their careers playing for another franchise.
Crazy thought, isn't it?
They're not alone, some of the biggest names in baseball history had a season or two playing in an unfamiliar big league uniform, in this weeks article I'll be taking a look at some of the game's best ballplayers playing in the "wrong" uniforms.
We'll start things off with "The Babe"…