Logo Links is a quick look at what's taken place in the logo and uniform world over the past 24-hours, here are your logo links for Wednesday, March 7, 2012:
Adidas Unveils New NCAA Basketball Uniforms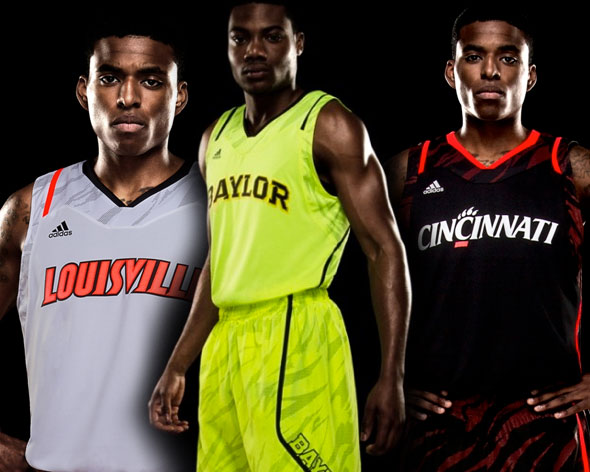 Adidas has unveiled new basketball jerseys for three men's teams just in time for the annual Final Four tournament, Cincinnati, Baylor, and Louisville.
Baylor's new uniform is certainly the most bold of the bunch, a neon-yellow coloured set complete with patterned shorts.
You can get detailed reports and photos on each team's new uniform via these news reports from Louisville, Baylor, and Cincinnati
New Lingerie Football League team in Regina, Saskatchewan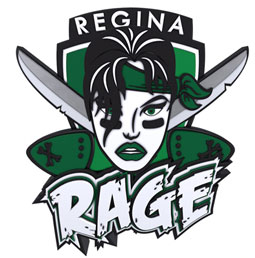 The Canadian prairies just got a little more interesting with the addition of the Lingerie Football League's newest addition to the Canadian circuit, the Regina Rage who unveiled their team name and new logo yesterday.  The Rage will get underway for the first time for the 2012-13 season.
You can read more about the Rage and their unveiling yesterday in this article from The Regina Leader-Post.
And the rest…
More NCAA uniform news as the Missouri Tigers offer sneak-peek of their latest uniform combination via a YouTube video, read about it and see the video here.
The Oakland Raiders will NOT be changing their uniforms in the upcoming season despite Nike's takeover of NFL uniforms, the Raiders comment here.
The USL Pro Division's Richmond Kickers have unveiled their new logo and their new-old uniforms in concert with their 20th anniversary season – see the new logo here
San Diego Padres take offence to ESPN "ugliest uniform in baseball" claim, I wonder if Big League Stew's opinion that they have the most boring uniforms in baseball is any better
The New Marlins Ballpark hosted it's first two baseball games yesterday, before the Marlins took the field in the evening two local high school teams got the honour of playing in the first game – check out a photo gallery from the game here, looks like a nice park, not a fan of the neon-green outfield wall however