Logo Links is a quick look at what's taken place in the logo and uniform world over the past 24-hours, here are your logo links for Thursday, March 15th, 2012:
Our First Peek at a Nike NFL Uniform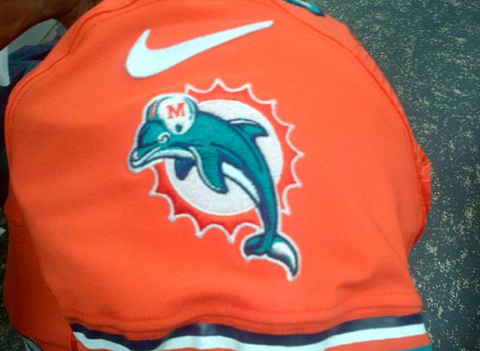 Miami Dolphins cornerback Sean Smith tweeted out a photo of the sleeve of the Miami Dolphins alternate Nike jersey. Everything aside from the Nike logo on the sleeve appears to be the same as last seasons Dolphins jersey, another sign that a lot of teams will not be changing their uniform designs.
Sticking with the NFL, we posted photos of some of the 2012 NFL Draft caps, SportsLogos.Net commenter BB1646 did some sleuthing and found that the only caps unaccounted for were the Carolina Panthers, who's new logo we've already all seen (click here for logo), and the Seattle Seahawks, who were rumoured to be making a change for 2012 as far back as last summer.
We'll get our first official, full look at the new set of Nike NFL uniforms on April 3rd.
Derrick Rose unveils St. Patrick's Day Kicks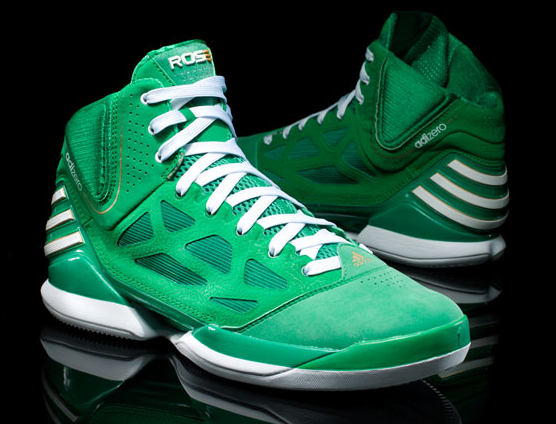 Chicago Bulls point guard Derrick Rose, along with adidas, unveiled the special green adiZero Rose 2.5 sneakers he'll be wearing along with the Chicago Bulls green jerseys for St. Patrick's Day this weekend.
Earlier Nike released their own St Patrick's Day shoe known as the "Black and Tan", kicking up a firestorm amongst the Irish for it's insensitive naming.  According to a report in the Belfast Telegraph, "Nike intended for "Black and Tan" to refer to the St. Patrick's Day drink made of a mix of stout and lager, usually Guinness and Harp… However, "Black and Tan" was also the name of the British paramilitary unit who brutally attacked Irish citizens in the 1920s to quell revolutions against British rule".  Nike has apologized for the mix-up.
New York Mets 2012 Uniform Patches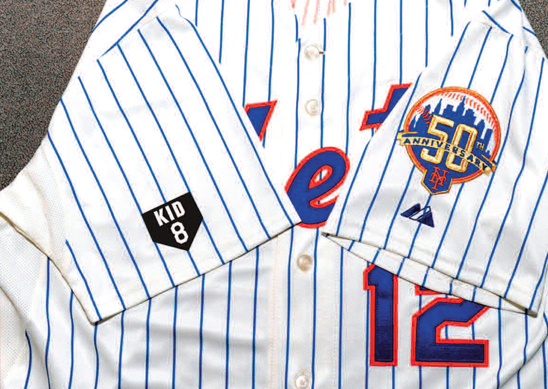 The New York Mets will be wearing two uniform patches on their jerseys this season, one which will honour the 50th anniversary of the franchise (click for logo)  as well one to honour the memory of Hall of Fame catcher Gary Carter, a former Met who died earlier this year.
NCAA Final Four Tournament Begins
It's March Madness time, we all know about the special uniforms to be worn by Baylor, Louisville, and Cincinnati throughout the tournament.  You can take a look at the International Business Times' opinion of the best uniforms of the NCAA Final Four Tournament; and when you're done there Yahoo! Sports has also held their own Final Four-style tournament pitting different logos from all over sports against each other for the crown.
Sticking with the NCAA, Yahoo! Sports also took a look at an amateur helmet concept designer getting the call from several schools looking for him to design their new helmets, nice to hear!
Fort Wayne Komets make new logo official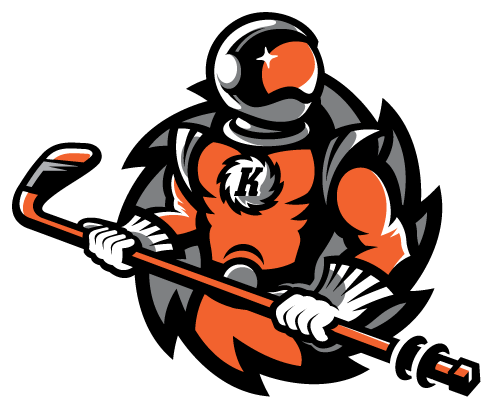 Earlier this week we talked about the Central Hockey League's Fort Wayne Komets sending out a letter containing a new team logo, describing it as just a cool logo they had around the office.  Well the Komets have officially added the new logo to their set as a "secondary logo"… no word on if it will appear on any team uniforms but one would imagine we'll be seeing this guy on either an alternate jersey or used as a shoulder patch within the next 2-3 seasons.
And finally, unrelated to sports, but still interesting, is this look back at the history of the Nintendo logo and just how many times it changed over a short period of time during the 1960s and 1970s