Logo Links is a quick look at what's taken place in the logo and uniform world over the past 24-hours, here are your logo links for Friday, March 16th, 2012:
adidas Unveils new All-American High School Uniforms
Yesterday "adidas unveiled the new ultra-lightweight basketball uniforms for the 35th Anniversary of the McDonald's All American High School Basketball Games at Chicago's United Center on March 28, 2012. The adidas adizero uniforms are designed to reduce weight and add breathability to keep players lighter, faster and give them a competitive advantage on court."
You can check out the photo gallery of all the team uniforms unveiled over at the adidas site here
Yahoo! Sports chooses Long Beach State as "Coolest Tourney Uniform"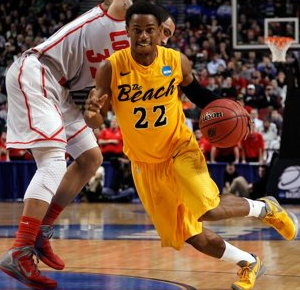 Yahoo! Sports blogger Chris Chase has picked the Long Beach State 49ers yellow "The Beach" uniforms as his coolest uniform of the NCAA Final Four tournament; and I'm finding it hard to disagree, check out his reasoning here
What happens to the NCAA courts?
Continuing with our run of basketball stories… Have you ever wondered what happens to those brand-spankin' new NCAA Final Four courts all the host arenas have for the tournament?  Neither have I! But at least now you'll have something to share with the fellas during one of those pesky TV Timeouts because the Newark Star-Ledger has the answers… to be honest I just assumed they were re-painted and re-used but apparently that's not at all the case… Check out the article for the story here
RBC Center renamed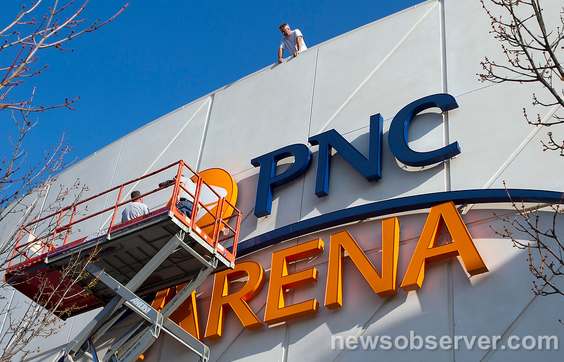 The RBC Center in Raleigh, North Carolina – home of the National Hockey League's Carolina Hurricanes – has been officially renamed and rebranded as PNC Arena.  The new signage was affixed to the outside of the arena yesterday and the Hurricanes also debuted their new centre-ice arena branding as well.
Check out the video and the story from the local Raleigh ABC news site or check out the photo gallery from the News Observer here
Power Ranking NBA Retro Threads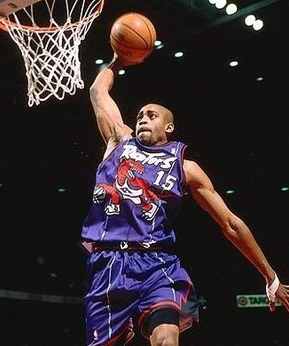 Bleacher Report has another slideshow today, this time ranking the top NBA retro uniforms – it's a confusing mix of throwbacks; re-coloured throwbacks; present alternates never worn in the past; and old uniforms not currently worn anymore… If you can figure it out, good for you – feel free to check it out here.