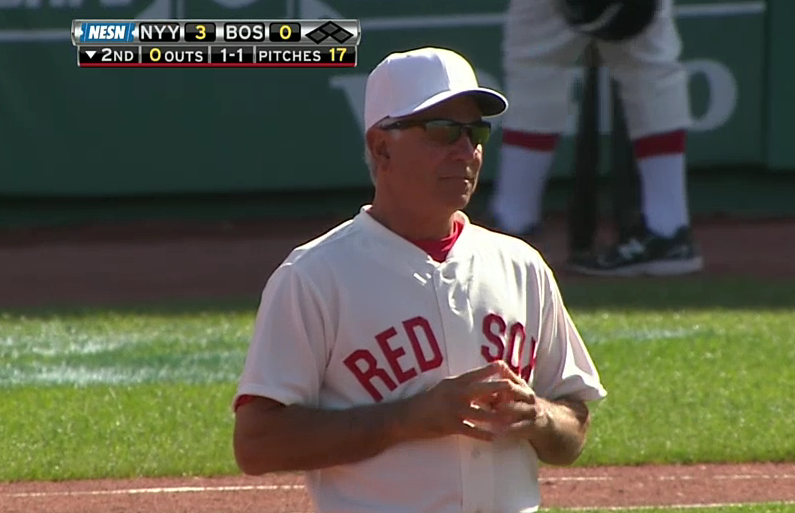 The New York Yankees and Boston Red Sox are celebrating the 100th anniversary of the first game at Fenway Park this afternoon by wearing the uniforms of both teams from that first game.
Both teams went that extra mile by going numberless on their uniforms, jerseys are also lacking the MLB silhouette logo on the back of the uniform, however the MLB logo does appear on their caps.
Boston is wearing blank white caps (and selling them too) with their 1912 inspired home whites. The Yankees are wearing caps with a grey-crown with a navy blue button, bill and "NY" logo.
Teams are wearing their regular helmets while batting.
Check below for some more photos of the uniforms: