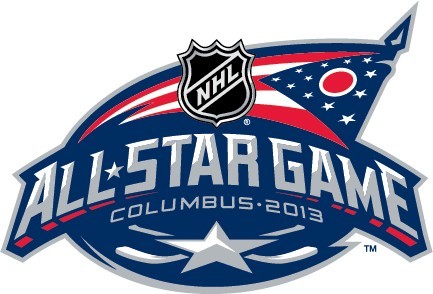 The Columbus Blue Jackets today unveiled the 2013 NHL All-Star Game logo at a fan event outside their home arena.
The logo includes the Ohio State flag and borrows heavily on the Columbus Blue Jackets existing branding.
We will post updates, as well as better quality images, as they become available to us.