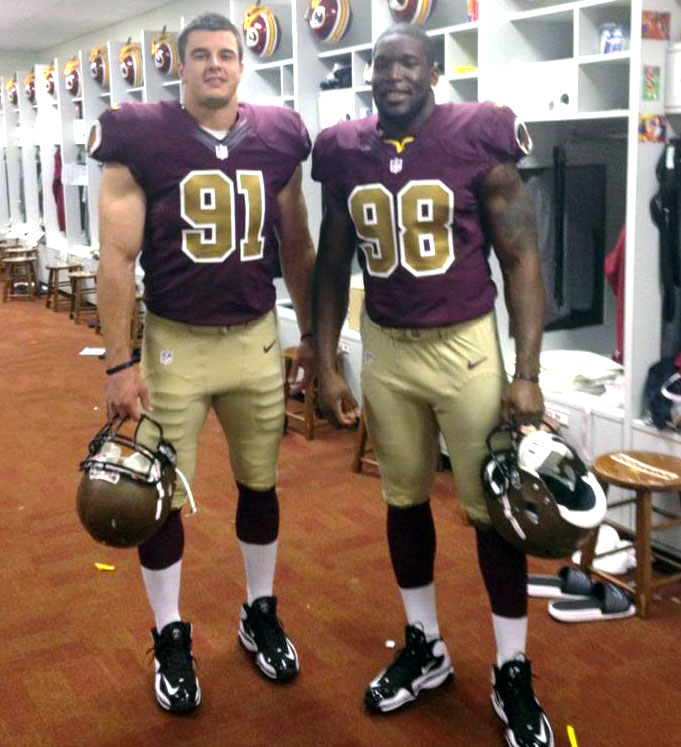 The Washington Redskins today unveiled their new alternate throwback jerseys for the upcoming 2012 National Football League season.
Based off of the uniforms worn by the Redskins' first season in Washington in 1937, the new uniforms are a part of the franchises 80th anniversary celebrations. They will be worn for two yet-to-be-determined home games during the upcoming season.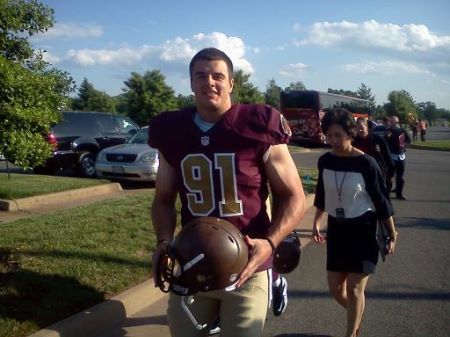 The uniforms are burgundy with gold and white numbers with matching Native American head logo patches on either sleeve.  Gold pants will be worn with the set.
Back in 1937 NFL players wore very simple, and barely protective leather helmets without any designs.  Obviously this is not something the players of today can go along with, so the Washington Redskins are doing the next best thing – a faux-leather design.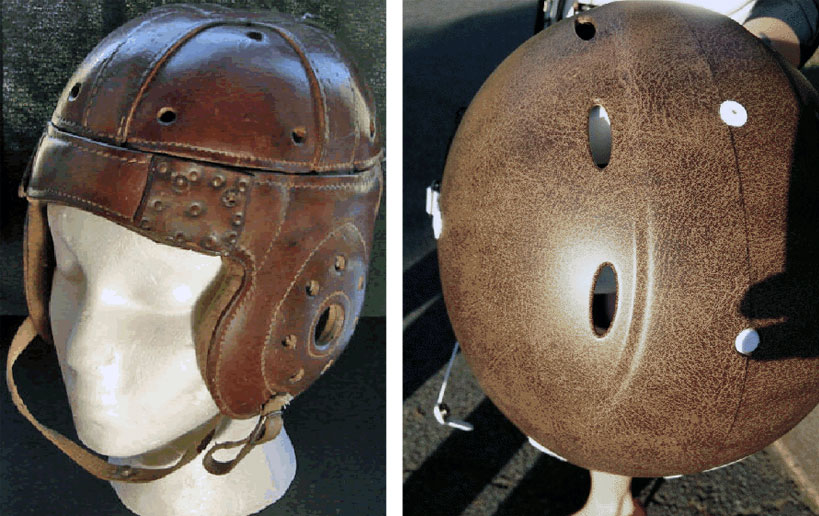 Undoubtedly this faux-leather style helmet is the most interesting aspect of the uniform.  A technique never before applied to modern-day helmets to help complete that classic throwback look and I applaud the Redskins for doing this. When the Washington Redskins last wore their 1937 throwbacks as part of the NFL's 75th anniversary season celebrations in 1994 the team wore a burgundy helmet along with these jerseys
The helmet isn't the only difference from the three different versions of this uniform.

In 1937 and the 1994 throwback, the Native American head logo contained white streaks throughout the hair, the 2012 version is lacking these white streaks entirely.
The feathers at the back of the head were a bright yellow in '37 and '94, for 2012 these feathers are now the same burgundy as the jersey itself.
Keeping with the logo, the thickness of the circle around the logo has changed from version to version.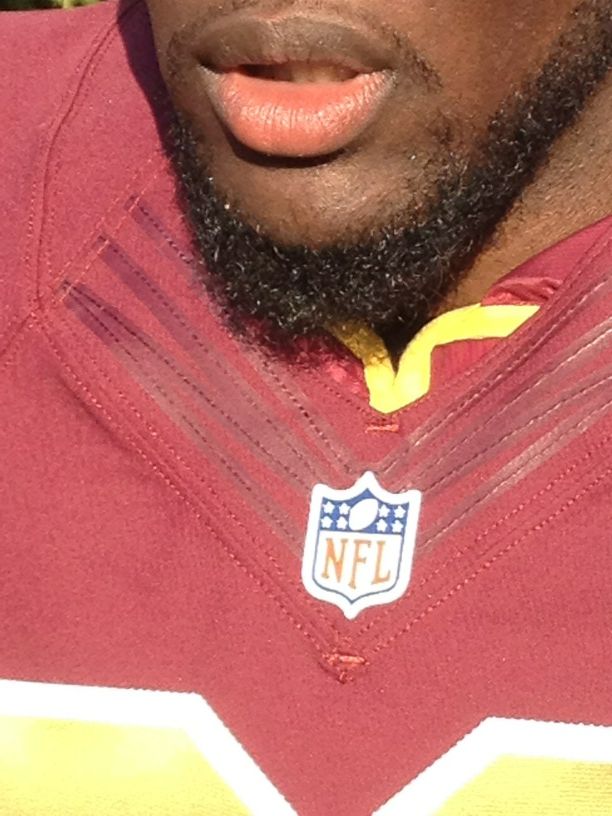 Naturally in 1937 there was no Nike logo on the sleeve nor was there an NFL logo on the collar of the jersey, here in 2012 this is a league-wide requirement for on-field jerseys and throwbacks are not excused from this.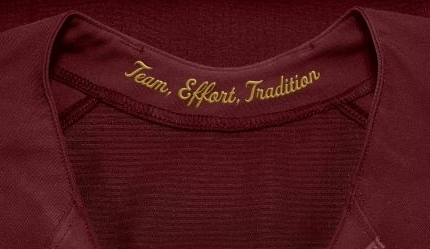 On the inside collar the phrase "Team. Effort. Tradition" is stitched, this is a new option for all NFL uniforms this season.
More photos of the new throwback uniforms as well as some of the original 1937 and 1994 throwback uniforms as well…