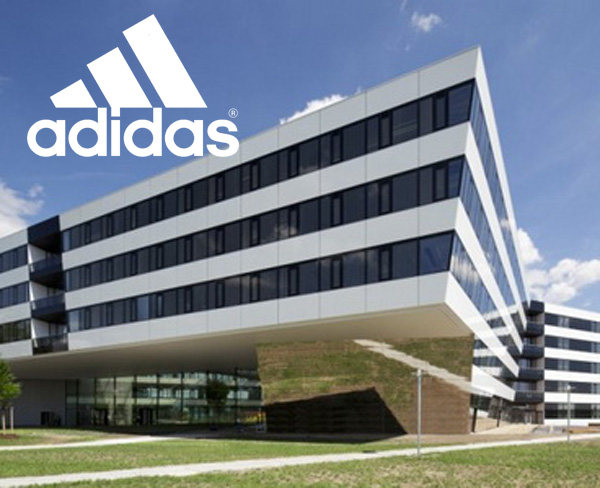 Adidas, always fiercely defensive of its three stripe design, has filed suit against sporting goods store "Big 5 Sporting Goods" (which, if you haven't heard of, is a west coast chain) for a shoe by World Industries which they claim infringes on their design, with three stripes of its own.

They claim that the shoes are knock-offs, not only inspired by, but copying the famous Adidas trademark. The specific shoe is not mentioned in the suit, so one cannot be positive which is the offending footwear.
Looking at World Industries' offerings on the Big 5 site only shows one shoe. Big 5 doesn't appear to keep a comprehensive inventory list online, so one imagines there must be other shoes in stores as well.
The one shoe on the site does in fact have three parallel lines, but in the form of a W, presumably for their company name. The shoe is shown below.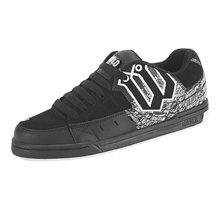 This doesn't seem to look much like an Adidas shoe, to this author, at all. Infringement in this case, seems to be specious at best.
UPDATE: The Big 5 website, in a terrible fit of usability and awful customer interaction, not only doesn't maintain a full catalog, but randomly presents shoes from its catalog of items. Upon refreshing the site several times, we came across this shoe: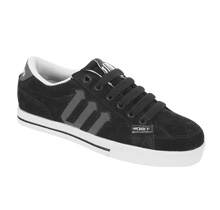 Now, this is a clear mock of the Adidas brand. This show is constructed very much like their Campus line, and the W for World in this case is elongated, and placed at the very bottom, stretching its 3 stripes out across the side in a very familiar way.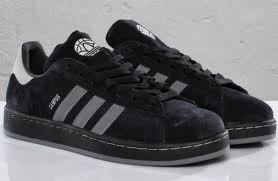 We here at SportsLogos.Net are defenders of design property and believe stolen design is just like stolen cash. In this case, with the updated evidence, we rule in favor of the plaintiff, Adidas. This shoe certainly infringes on their trademark three stripe design.
It is not clear in the filing why they chose to include this particular retailer. World Industries did not return request for comment, so one is left to assume this shoe is not only the shoe of Adidas' complaint, but is sold exclusively at Big 5 Sporting Goods stores.
Lesson: Do not trample upon the feet, or shoes, of the world's second-largest sporting goods company.
If my friend was wearing those World Industries, I'd think he was rocking the Adidas. Would you?