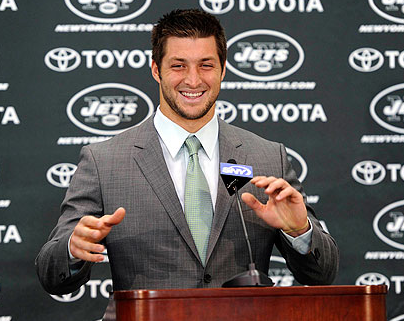 New York's newest quarterback Tim Tebow is threatening legal action against a website selling a parody New York Jets t-shirt. A Jets logo with "JESUS" instead of "JETS", "MY" instead of "NY", and a Jesus Fish in place of a football.
The t-shirt itself contains no references to Tim Tebow and if anything should warrant a phone call from the Jets rather than Tebow.  Unless Tim is claiming he owns the rights to the Jets logo… or Jesus.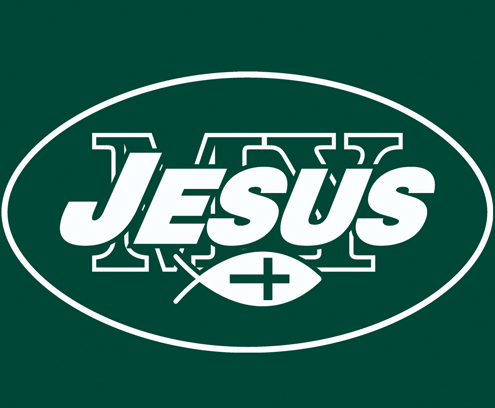 The cease-and-desist claims that the website, CubbyTees.com, is tricking users into thinking Mr. Tebow officially endorses the "MY JESUS" t-shirt by using his "substantial economic likeness" without his permission.
While the website does make numerous references to Tim Tebow it also contains a disclaimer stating it has no ties to any official league or team… in hindsight, probably should have included "or player" in that disclaimer.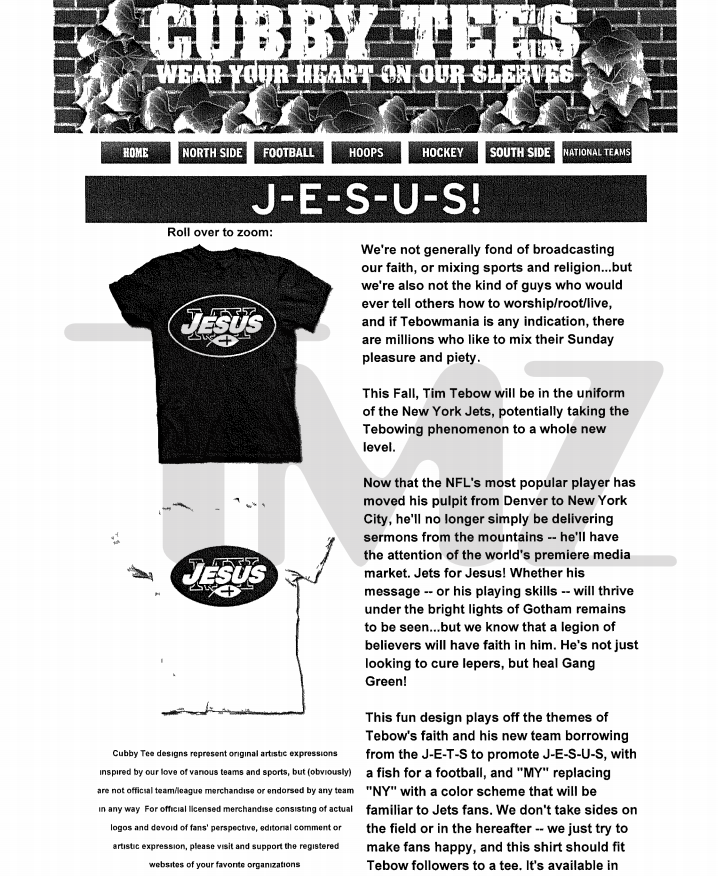 The site, which is currently down due to the crush of public interest this has generated, has defied the cease-and-desist saying they "share nothing with Mr. Tebow except for promotion of a common Lord and Savior."
Looks like we're in for a battle, more details over on TMZ.