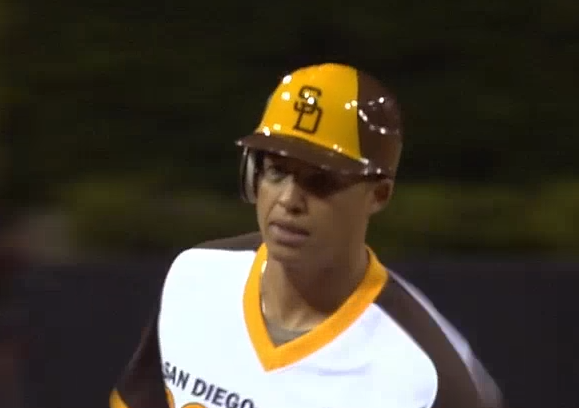 The San Diego Padres became the latest team to wear throwback uniforms when they took to Petco Field wearing their 1978 home uniforms in a game against the Los Angeles Angels of Anaheim Friday night.
The Padres '78 throwbacks were complete with pullover jerseys, matching helmets, elastic waistbands, and yes, even the 1978 All-Star Game patch on the sleeves.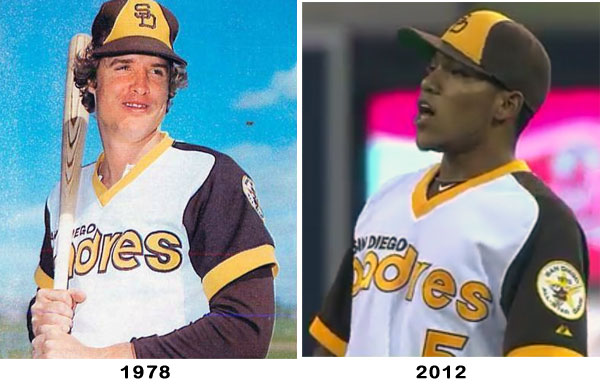 The Padres only wore this uniform design for one season unfortunately, after adopting this jersey script style for the '78 season they dropped the "SAN DIEGEO" script and arched the "padres" wordmark across the jersey front for 1979.
Sadly, the Los Angeles Angels did not partake in the throwback fun.
One has to wonder how long the Padres can hold out on their history and insist their franchise colours are navy blue and khaki; it's only a matter of time before they cave to the will of their fans like the Blue Jays, Mets, and Orioles before them.
See below for more photos of this uniform in action from Friday night: