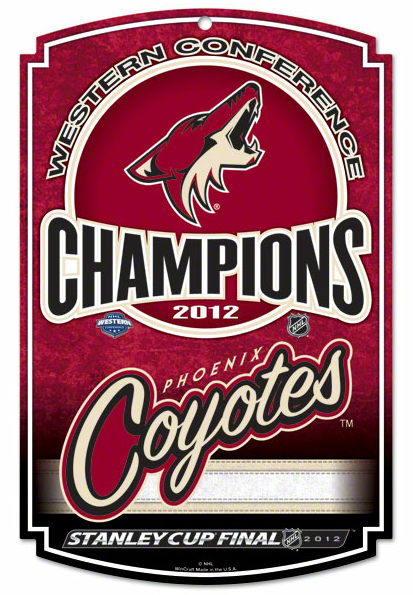 The Los Angeles Kings knocked off the Phoenix Coyotes earlier this morning in an exciting overtime victory to win their first conference championship since 1993.
The LA Kings 2012 Western Conference Championship merchandise can be found over at the NHL.com Shop.
As always leagues and manufacturers produce merchandise for both finalists so they can be ready to sell as soon as the title is clinched, the merchandise for the team that loses is known as Phantom Merchandise – below are photos of the Phoenix Coyotes 2012 Western Conference Champions phantom merchandise (and even a Stanley Cup Champs blanket thrown in for good measure):
None of this merchandise is available for sale, if you're a Coyotes fan all you can do is look and dream – or if you're a Kings fan you can laugh… up to you.