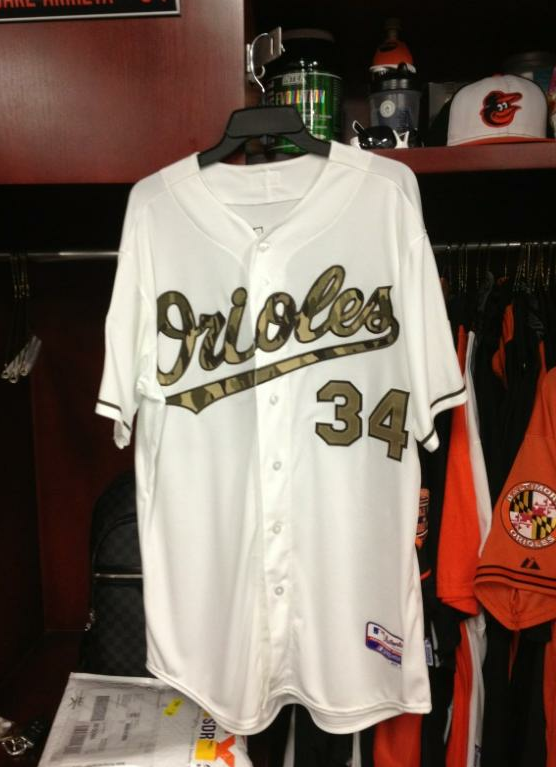 As part of their Military Appreciation Day today the Baltimore Orioles players will be wearing jerseys featuring a camouflage script across the front and green numbers.  Jerseys will be auctioned off for charity after the game.
Details from the Orioles official website below:
The Orioles will host a special Military Appreciation day on Sunday, May 27 for their game against the Kansas City Royals. All Orioles uniformed personnel will wear special jerseys with the Orioles script in camouflage and numbers and names in dark green. The game-worn jerseys will be autographed, authenticated and auctioned off at www.orioles.com/military to benefit the Fort Meade Alliance's Foundation.  The Fort Meade Alliance is an independent community organization designed to promote the well being of the region.  The alliance's foundation is undertaking a fundraising effort to support resiliency programs for military, civilians, and their families at Ft. Meade. The online auction will begin on Sunday, May 27 at noon and will conclude Sunday, June 3 at 11:59 p.m.
All Major League Baseball teams will be wearing caps featuring camouflage patterned logos for Memorial Day tomorrow.
Thanks to Twitter user @SamAbate for the heads up on the event