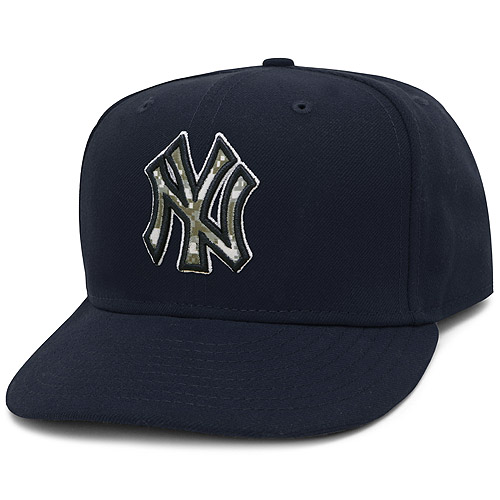 As part of their annual "Stars and Stripes" program, New Era and Major League Baseball has produced a cap for every Major League team featuring a camouflage-patterned logo.
These special caps will be worn by all 30 clubs during the 2012 season on the following three dates: Monday, May 28th; Wednesday, July 4th; and Tuesday, September 11th.
All net proceeds from the sales of these caps will go to the "Welcome Back Veterans" charity, in place to help returning soliders.
You can purchase any of the caps you see below at the official MLB.com online shop here
A gallery of all the caps below, click any for larger image: