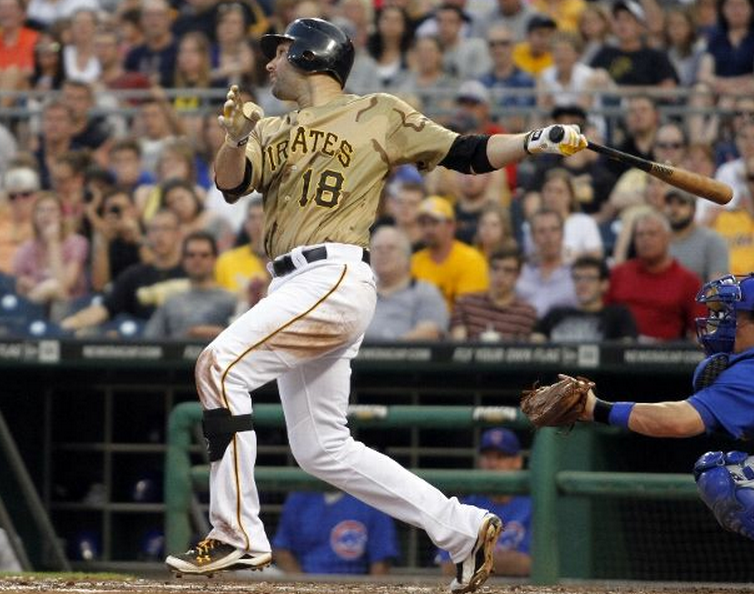 Both the Baltimore Orioles and Pittsburgh Pirates paid tribute to the military over the weekend by donning camouflaged patterned jerseys.
The Pirates went with an entirely camouflaged jersey on both Saturday and Sunday, while the Orioles wore a white jersey with a camo-design in their jersey script for their game on Sunday.
The Baltimore Orioles uniforms are available for sale via auction, and can be purchased here, proceeds to help fund the Ft. Meade's Alliance Foundation.
Both clubs were sporting their 2012 "Stars and Stripes" caps which feature camo patterns on team cap logos, these Stars and Stripes caps will be worn by all Major League teams in today's Memorial Day games, as well as on July 4th and September 11th.
Photos of the Pirates and Orioles in their respective camo uniforms below: