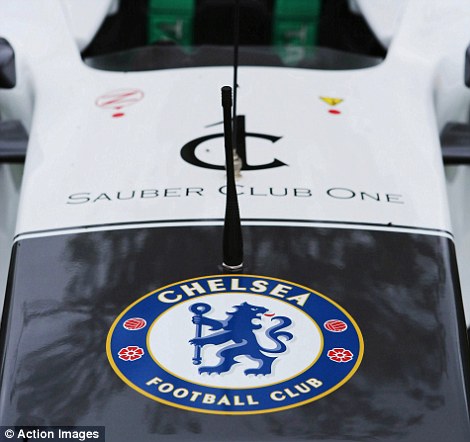 Ask any advertising or promotional guru, and they'll tell you that it's pretty hard to find new ways to capture your attention.
(…this power play brought to you by Ambulance Chasers Incorporated…)
Everyone's done everything. From bobbleheads to bang sticks, from beer and baseball to hot girls & hockey (well, hot girls and anything, really, but I needed the alliteration), it's a mad scramble the sports world over to find a new way to shoehorn 'our' message into as many faces as possible.
(…welcome back to the -insert sponsor here- Championship 500 pre-game show…)
Most? Not too original, but hey, Budweiser's been supplying free t-shirts to sports bars for decades, and you wouldn't believe what people will do for one.
The newest method seems to be 'cross-promotion'; the Big Thinkers now believe that your favourite team can take their brand, slide it into another sport, and benefit from added fandom and, theoretically, revenue. (I suppose this goes along with the idea that, "ain't no such thing as bad publicity".)
Over in Europe, Chelsea (that's a soccer team, folks) has struck a deal with Sauber (a Formula One racing team) to have the football soccer team's colors and logo fly (almost literally) on Sauber's racecars.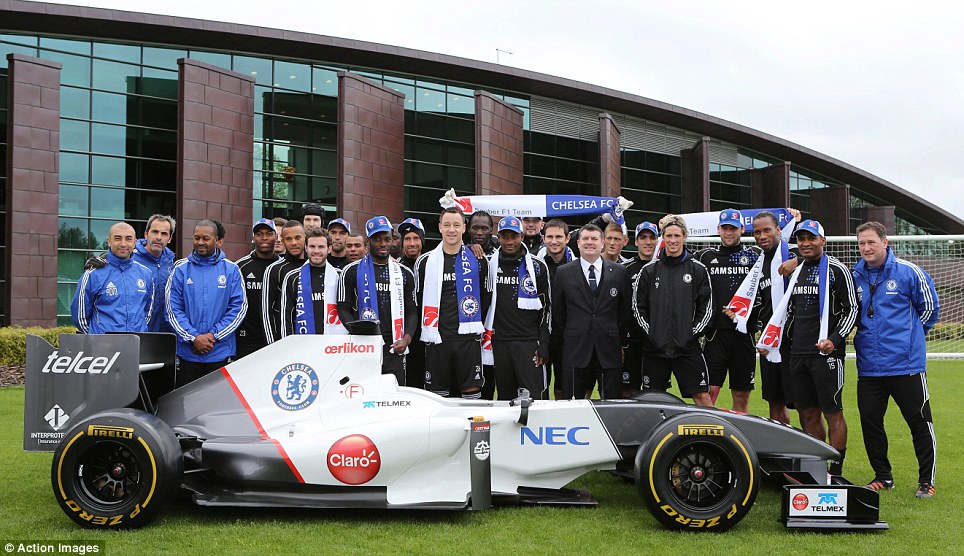 Interesting.
So now, Chelsea will get to align themselves with a race team that's just beginning to enjoy success, and Sauber gets a credibility boost (not to mention the infusion of cash an EPL team seems to swim in).
What's next? Ferrari and Man U? (what? the colors match) Arsenal and McLaren, as The National's Gary Meenaghan posits? (http://bit.ly/KXXBP3)
Nah.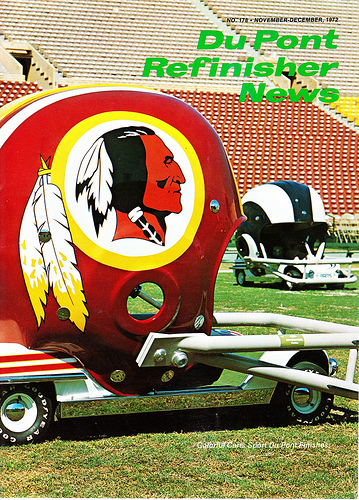 Me, I'm thinking NASCAR and NFL. Oyah! Imagine Joe Gibbs Racing? Remember him? Used to coach the Redskins?
Tell me that imminent collision wouldn't have you on the edge of your se….no?
This idea is both new and not; we're so used to seeing Miller Lite on the side of Brad Keselowski's ride and Jason White rockin' GunBroker.com (sit down, Danica) that I'm surprised it's taken this long.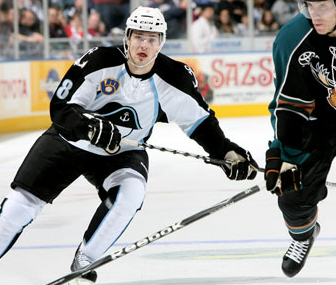 I don't imagine we'll see the Red Sox sponsoring Roush/Fenway teams any time soon, but it wouldn't surprise me to see a few more of these cross-pollinations.
Never mind major league clubs; let's try the minors!
Dale Jr? The Visalia Rawhide! Bobby LaBonte and The Pensacola Blue Wahoos! Oh, come on…THE LANSING LUGNUTS!!!
It's begging for it…
Blue Jays? IndyCar?
Oh, well. I can dream.