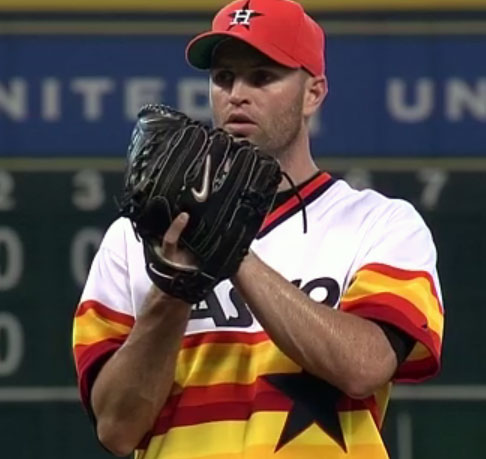 The Houston Astros 50th anniversary celebrations continued tonight when they wore their "rainbow guts" uniforms.  This version of the uniform, with orange cap and number on pants, was originally worn from the 1975-1979 seasons.
Overall the Astros did a great job with these uniforms, matching orange helmets, no MLB logos on the back of the jersey or cap, elastic waistband instead of a belt for the pants.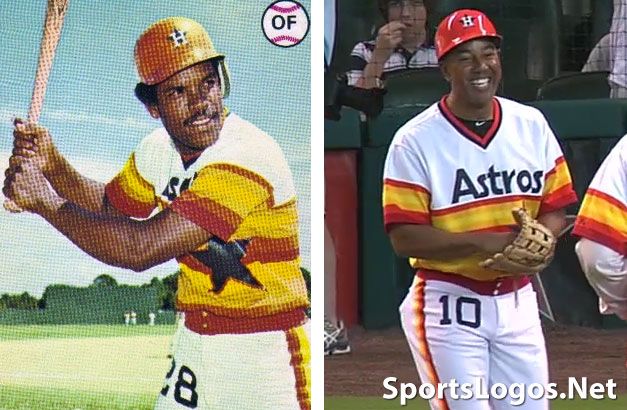 The one thing about watching this set that bothered me was how low the nameplate and number sat on the back of the jersey.  It just seemed like it was wrong.  Comparing to the original set it appears the back lettering and numbering appears to be much lower on the 2012 version of the uniform.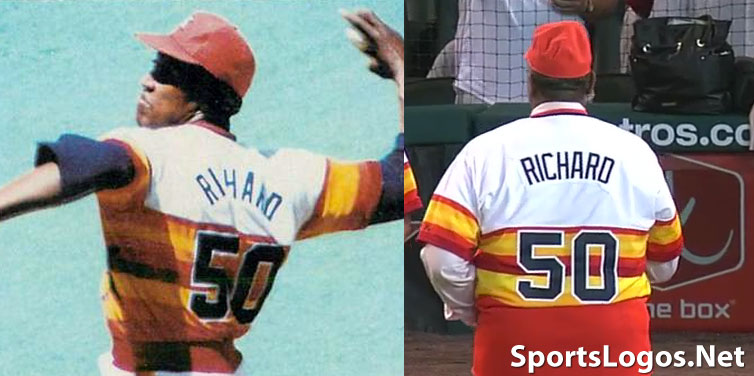 The Astros will be wearing this uniform again on June 22nd.
And now, on to the pics: