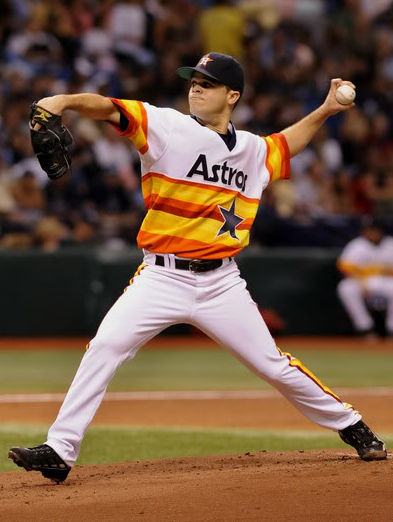 This weekend will see three Major League Baseball teams take to the field wearing throwback uniforms.
First up the Houston Astros will continue celebrating their 50th anniversary by wearing their infamous 1970s "rainbow guts" uniforms for tonight's game against the Cincinnati Reds.
This is the third of five different throwback uniforms the Astros will be wearing this season having previously worn the 1962 Colt .45s uniforms and 1966 "shooting star" Astros uniforms.
The "Craig Biggio era" uniforms from the late 1980s, early 1990s will be worn on July 6th and July 27th.  The blue and gold set from the late '90s will be worn August 10th, 17th, and 31st.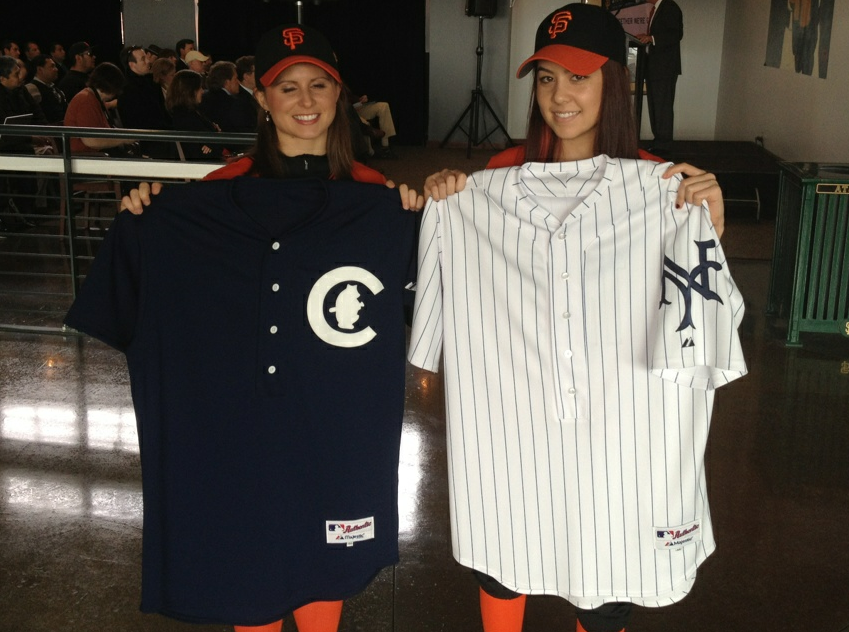 Tomorrow the San Francisco Giants and Chicago Cubs will turn the clock back much further back, 100-years back to be exact.  They'll be going all the way back to 1912.
SportsLogos.Net has seen only one photo of these uniforms, Tweeted out by the Giants back in March, what we can tell is that both the Cubs and Giants will have the Majestic logo on their sleeves.  Here's hoping they do as the Red Sox and Yankees did earlier this year and omit the uniform numbers for supreme accuracy.
As always SportsLogos.Net will post photos of these throwbacks in action as soon as the players take the field, so stay tuned tonight and tomorrow for that.
UPDATE (6/2/12): Majestic posted a photo of the front and back of the uniforms today on their Facebook page… unfortunately they do have numbers on the back: