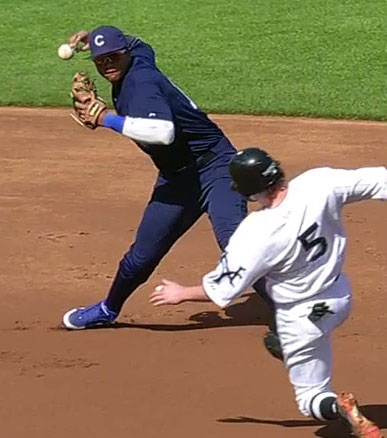 UPDATE: These jerseys are now available for purchase on the MLB Official Shop, Chicago Cubs 1912 jersey here; San Francisco/New York Giants 1912 jersey here.
The San Francisco Giants and Chicago Cubs have turned the clock back a hundred years tonight for their game at AT&T Park in San Francisco.
Both clubs are wearing fairly accurate representations of their 1912 versions of themselves, San Francisco of course wearing the uniforms of the New York Giants.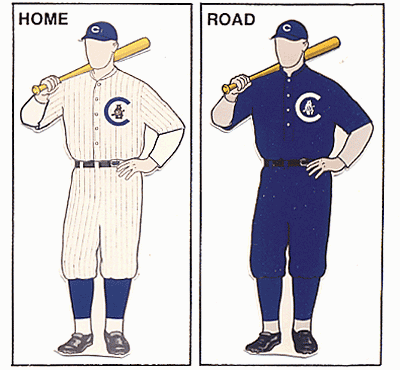 Unfortunately neither club went that extra mile to match up their batting helmets with the uniforms, both wearing their 2012 helmets.
The caps do have the MLB logo on the backs, and both jerseys have the Majestic logos on the sleeves plus both teams are wearing uniform numbers, which neither team wore back in 1912.
One nice nod to the past was the half button-up jersey that the Chicago Cubs wore in 1912, the Giants were also wearing the half-button up jersey however (according to Dressed to the Nines) they wore full-button jerseys originally.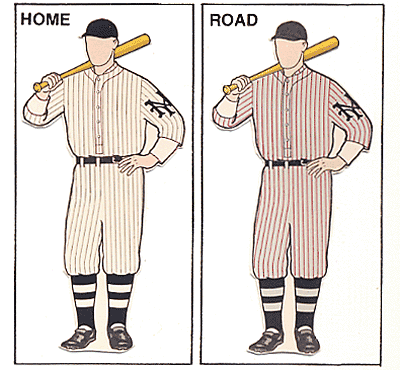 In the stadium the AT&T Park scoreboard showed player photos in black and white, while on television FOX showed the 1912 team logos (from SportsLogos.Net no less!) when identifying players for on-screen graphics.
Below are some pics from the game tonight, click any for a larger version: