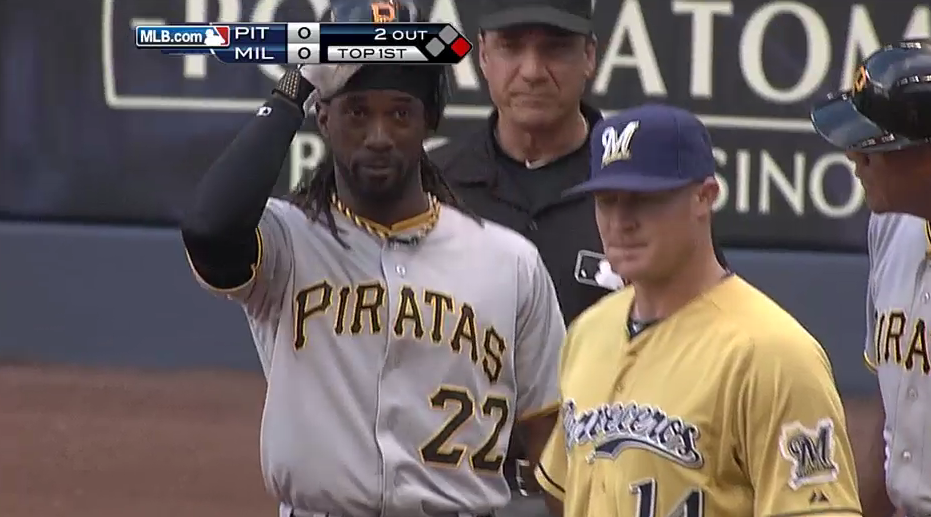 The Milwaukee Brewers and Pittsburgh Pirates are taking part in their second Spanish-language jersey game against each other in the last three seasons tonight at Milwaukee's Miller Park.
The Brewers are wearing attractive gold jerseys with Cerveceros across the front in the same font as their usual "Brewers" jersey script.
Pittsburgh is wearing their standard road uniforms with "PIRATAS" across the front. These are the same Spanish-language jerseys the Pirates wore against the Brewers in 2010.
The Brewers grounds crew also got into the spirit by painting a blue script "C" on the pitchers mound.
Photos of these uniforms in action below, click any for a larger version: