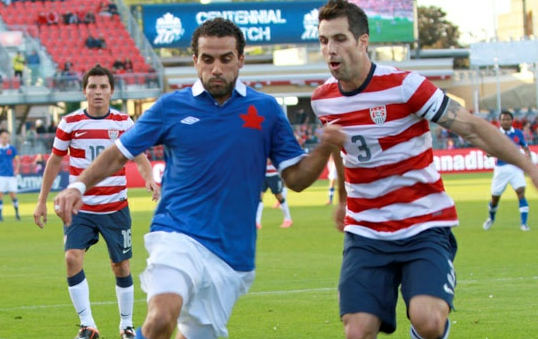 The Canadian Soccer Association celebrated it's 100th anniversary this past weekend by wearing special throwback uniforms in their game against the United States.
Soccer has been played in Canada since the 1870s but it wasn't until May of 1912 that the Canadian Soccer Association was created; Canada became a member of the Fédération Internationale de Football Association (otherwise known as FIFA) on December 31, 1912.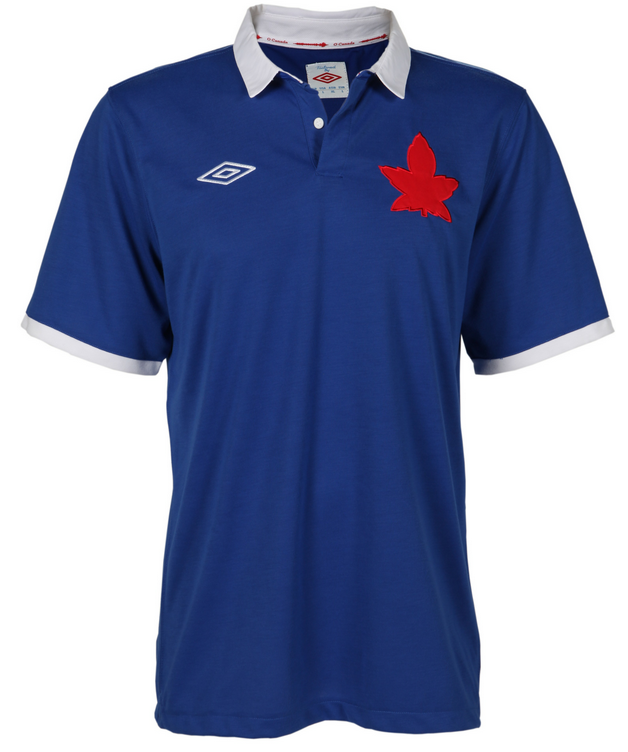 The uniforms Team Canada wore on Sunday, created by Umbro, were blue with a single red maple leaf in the upper left of the chest.  They did not have a jersey number on the front.
These uniforms were patterned after those worn by the team back in 1925.
The CSA is selling these uniforms as well as a cap and jacket in the same design over at the official website for the Canadian Soccer Association.  You can purchase the jersey here, the jacket here, and the cap here.