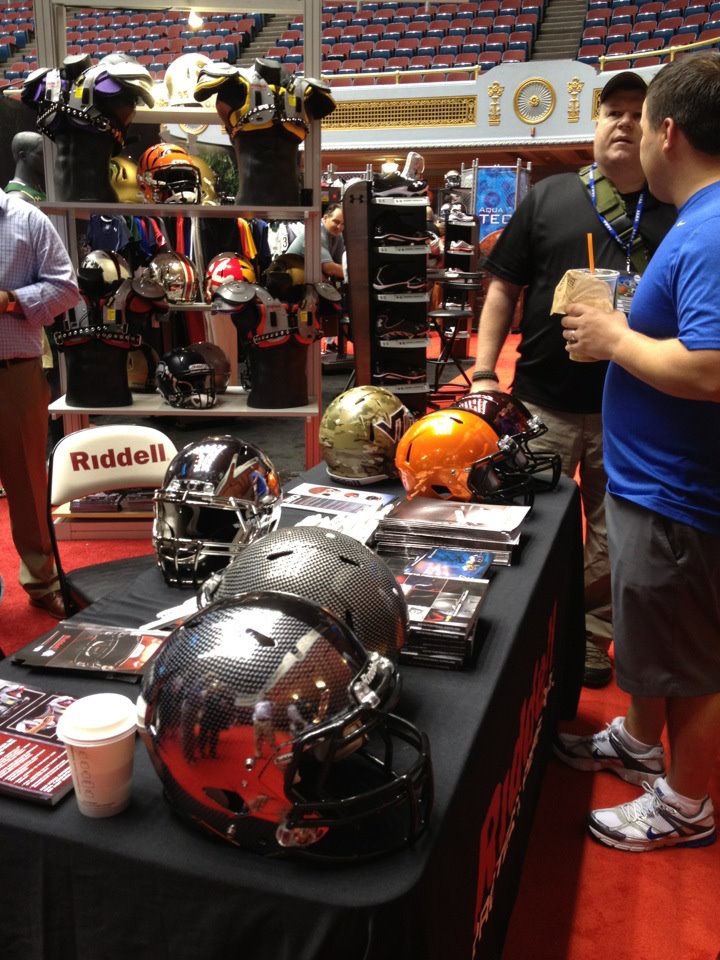 Responsible for the "leather look" Redskins helmet to the chrome Oregon helmet, HGI is making some amazing-looking helmet designs. The current photos being floated around sports blogs and the twittersphere is of a Syracuse-shirted man holding an opalescent sherbert colored helmet.
This is Syracuse Head Equipment Manager Kyle Fetterly at the AEMA show in Cleveland today. This is likely the first he's seen of the helmet, so while it looks cool, and is exciting to see in the equipment manager's hands, this is a promotional photo for HGI. If SU were to want to go with this look, there are MANY steps of red tape before it could happen.
Do, though, take a look at HGI's Facebook Page to see a lot of really great photos of some neat helmets.
Any of those you'd like your team to sport?