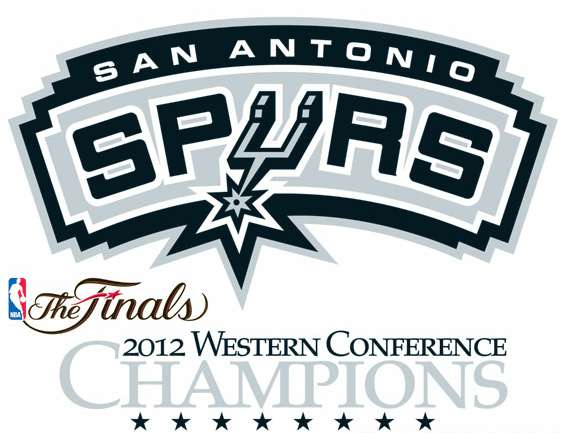 The Oklahoma City Thunder, in only their fourth season playing in OKC have eliminated the San Antonio Spurs and qualified for the 2012 NBA Final.
Congrats to the Thunder, you can check out their official Western Conference Champions merchandise at the NBA.com Shop here.
Frankly, I think it's more weird seeing the actual OKC Thunder championship merchandise than the Spurs, regardless, here's photos of the 2012 San Antonio Spurs Phantom Western Conference Championship merchandise, click any for a larger image:
As always, all these items are actual photos of actual items that would have been produced and made available for sale had the San Antonio Spurs won the Western Conference title this season.