A couple of months ago we got our first glimpse at the 2012 World Series and MLB Postseason logos courtesy the Playstation 3 game MLB12 The Show.
Today we were able to get our hands on much better quality versions of the 2012 World Series, ALCS, NLCS, ALDS, and NLDS logos for the 2012 MLB Playoffs.
Compare this years mark to that of recent seasons: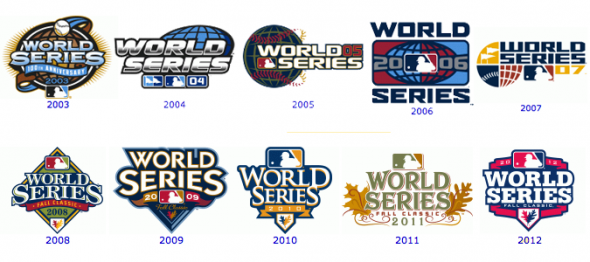 And the logos of the League Championship Series' and Divisional Series' as well…
All logos in the set carry over the recent design element of the two oak leaves used with every World Series since 2008.