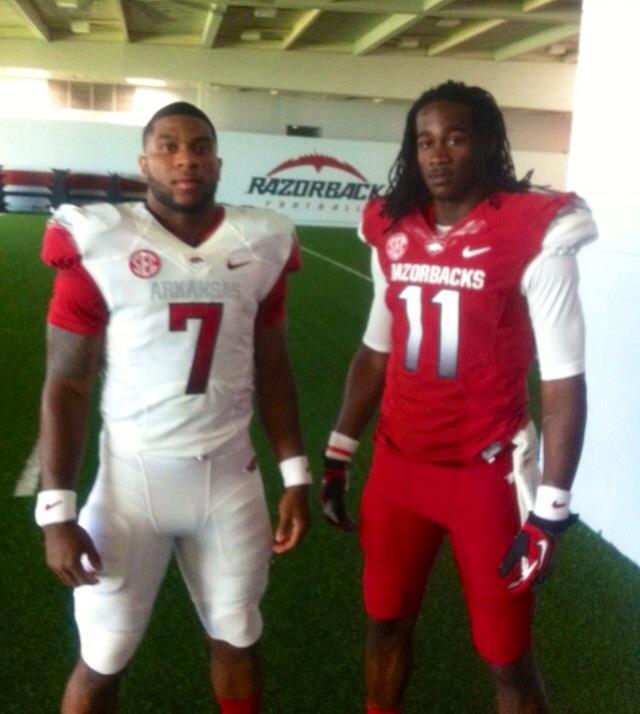 Complete with gradient grey at the bottom of their numbers as was previewed last week, the Arkansas Razorbacks have shown the world players modeling the new uniforms.
No word yet on the grey/black unis, which have gotten fairly mixed feedback from what we have seen, nor any helmets.
And still no real, genuine official word.
Thanks, again, to Josh Bramlett for the heads-up