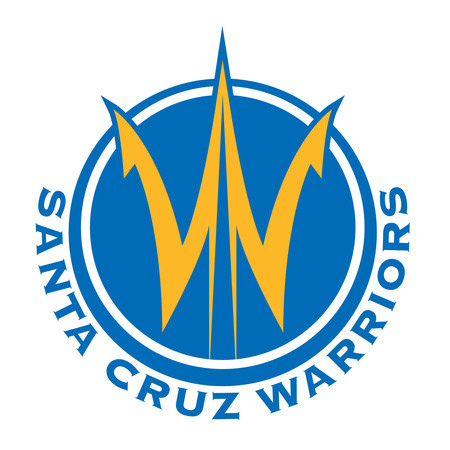 The Dakota Wizards NBA D-League team will be relocating to Santa Cruz, California for the 2012-13 season and be re-branded as the Santa Cruz Warriors.
The Santa Cruz Warriors unveiled their new logo and branding at a press conference yesterday.
It should be noted that this move is not yet 100% official, all that's remaining is for the City of Santa Cruz to sign off on the move, funding for the club's arrival has already been approved making this a mere formality.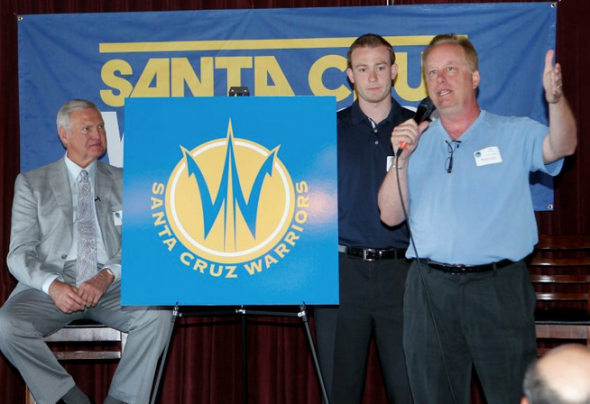 The Warriors' parent club, (you guessed it) the Golden State Warriors explained their reasons for relocating:
"We feel it is crucial for our team to move closer to the Bay Area (from Bismarck) and be closer to our NBA team in Oakland. This will allow for greater flexibility for our young players to move between the two teams and, overall, a more efficient system."
The logo features the main base elements of the Golden State Warriors logo, the blue and gold colour scheme, the blue circle, and the same font for the team name below.  The difference, a yellow trident in the shape of a "W" in place of the Golden Gate Bridge.
A "Mascot Challenge" is currently underway to select the new Santa Cruz Warriors' mascot – you can enter that contest here.
The Dakota Wizards were a fairly successful franchise, having won 4 championships in the three different leagues they were a part of during their 17 seasons.  The Golden State Warriors purchased the club prior to last season and immediately announced they would explore options to re-locate the team.  The cost to buy the Wizards' out of their lease in Bismarck, ND was only $40,000.