The Colorado State Rams football team will have new uniforms this Fall.  This according to The Denver Post.
The Rams are expected to unveil their new look at some point this Summer and then begin the search for a new uniform provider for 2013 after their contract with Russell Athletics expires.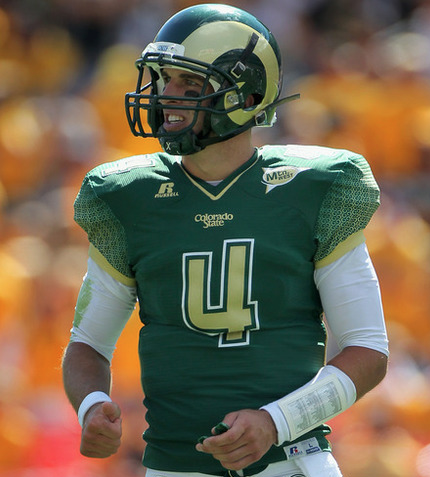 From the Denver Post:
"I think it's part of the evolution of athletics, college and professional," senior associate athletic director Gary Ozzello said. "Guys want to know what the uniforms are going to look like: 'What kind of gear am I going to wear?' I know our guys are as well, excited. And I know Jim McElwain is, too, for his first team to say 'This is what CSU Rams will look like on the field.' "

"Our intent is to find the best supplier for CSU athletics, regardless of who that is," Ozzello said. "We intend to talk to everyone. We're excited by the prospect and we're hopeful that all the big guys out there are as interested in CSU as we are in them."
Rumours are rampant that Colorado State will team up with Nike for their football look after this season, something the local fans reportedly are all in favour of.