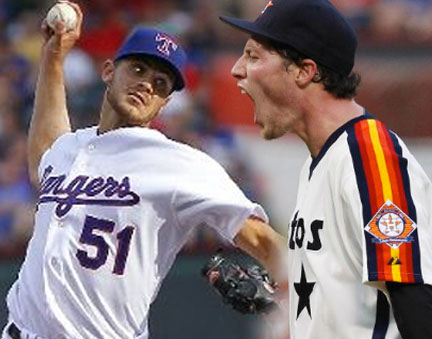 The Texas Rangers and Houston Astros, both celebrating anniversary seasons (Texas 40th, Houston 50th) turned back the clock to 1986 last night in an Interleague Major League Baseball game at The Ballpark in Arlington.
The 1986 season was a special one for the Houston Astros, not only did the team host the All-Star Game that season, and celebrate their 25th anniversary, they also won the NL West Division championship – clinching the division title courtesy a no-hitter from '86 NL Cy Young Award winner Mike Scott.
What a season!
Texas was turning back to their first season wearing those classic Nolan Ryan-era uniforms, '86 pre-dated Ryan's arrival (in fact he played for Houston in that season) but they will forever be associated with the Ryan Express in the memories of most baseball fans.
On to the uniforms…
Both teams wore the matching helmets and eliminated the MLB patches from the back of the cap and jersey.  The Majestic logo was on the sleeves of both teams, which is inaccurate for '86.
Houston wore their practically-white but not completely white road uniforms of the season, they even included their 25th anniversary patch (see that logo here) on the left sleeve, nice attention to detail.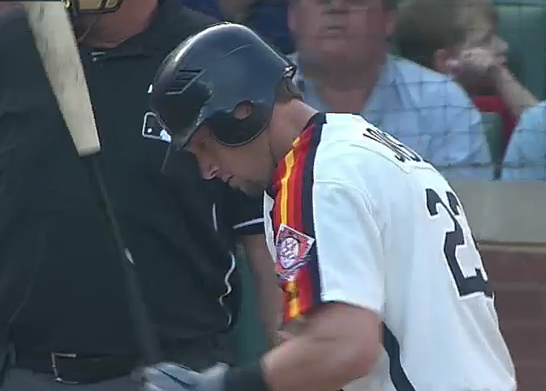 The Astros uniforms were pretty spot-on with their originals, compare in this side-by-side for yourself: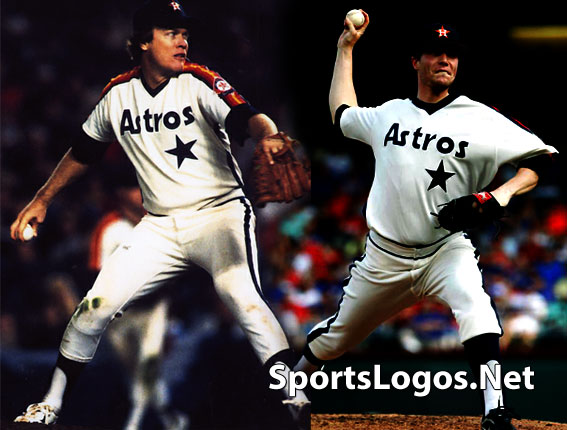 Nothing special on the Rangers' side, other than just how great that uniform set looked – would really love to see this one return one day.  Side-by-side to compare: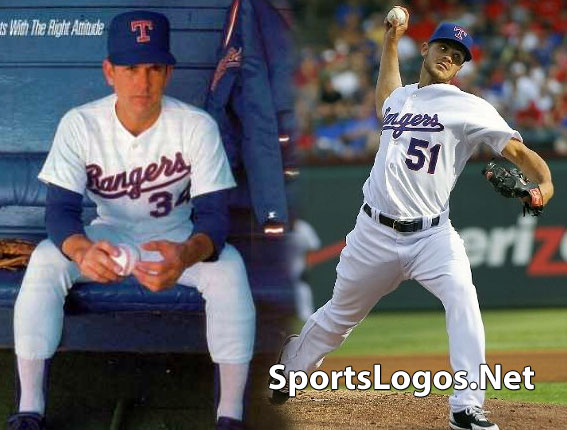 Overall a great throwback uniform matchup, see below for a bunch of pics, click any for a larger image: