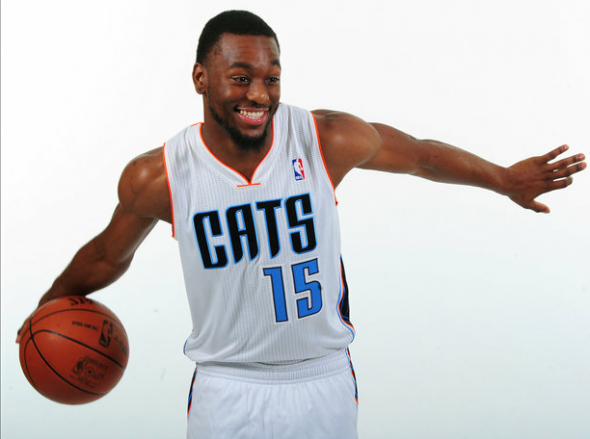 The Charlotte Bobcats have unveiled their new uniform set for the 2012-13 NBA season.
Courtesy a set of photos from The Charlotte Observer we have our first look at the new jerseys for the upcoming year.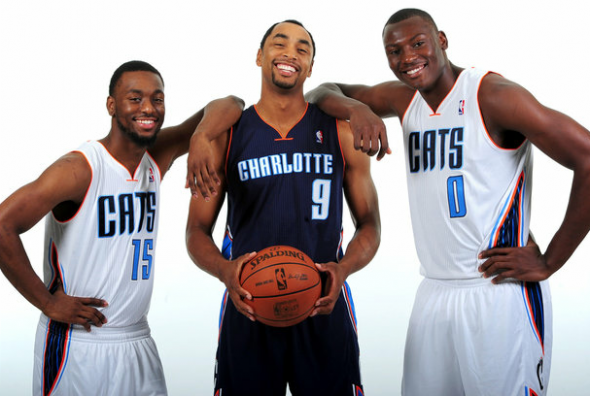 The most noticeable change is the shortening of the team nickname on the home jerseys, having always previously worn "Bobcats" on their home whites, the new uniforms will simply read "Cats"… perhaps putting the era of ex-owner Bob Johnson (the "Bob" in "Bobcats") completely behind them.
Also gone are the pinstripes from the main body of the uniforms, which I was never a fan of, the new uniforms look a lot cleaner with their demotion to the side panels.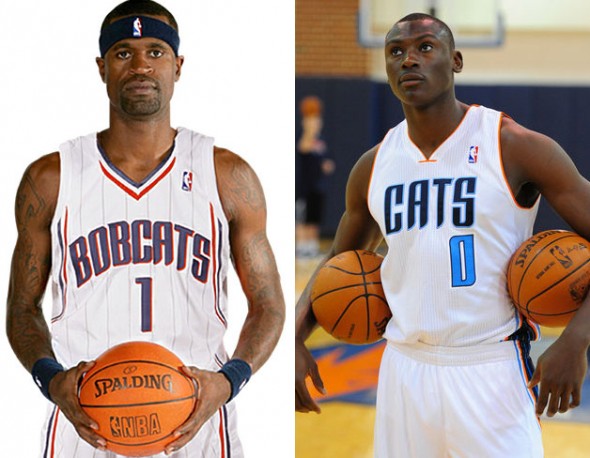 Power blue has been introduced into the uniform colour scheme, replacing orange as the main secondary colour.  Where orange was once found outlining the team name and numbers, it is now seen only on the collar and down the sides of the uniform.
The road uniforms still say Charlotte but in a new script.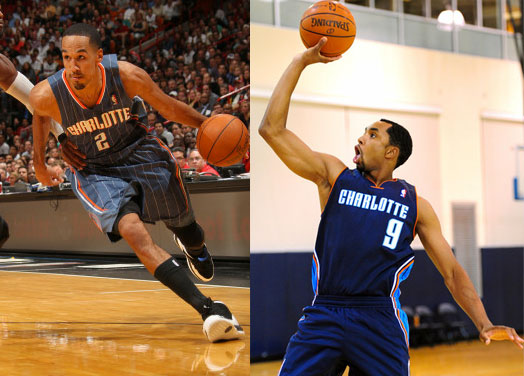 The entire uniform set feels very reminisciant of the Dallas Mavericks set, from the colour scheme to the style of lettering, to placement of jersey wordmark vs. player number.
Charlotte now joins Dallas, Memphis, and Utah as teams who have fully embraced a double-blue colour scheme on their uniforms in recent seasons.
This uniform change also comes on the heels of a rumoured nickname swap with the New Orleans Hornets, which would see the Bobcats adopt the Hornets nickname while New Orleans searches for something new going forward.
A couple more photos of the new uniforms below: