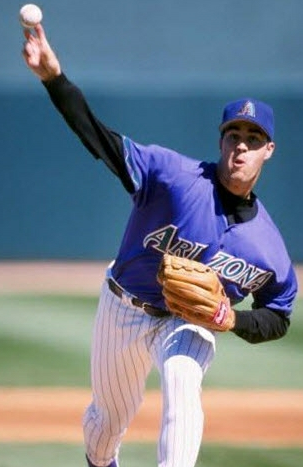 The Arizona Diamondbacks will continue their annual Turn Back the Clock game tradition this September when they will don purple uniforms.
Chosen via a fan vote on their official website the D-Backs, the jerseys originally worn as an alternate uniform from 1998-2002, are purple with "ARIZONA" across the front in teal.  A purple cap is worn to complete the all upper-half purple look.
The number colour on this set changed from teal to gold for the 1999 season, we're not sure whether the team will be going with the teal or gold numbers for this throwback.
Last September the Diamondbacks started the throwback routine by donning their original inaugural season home jerseys.  Also using purple as a trim colour.
Purple was eliminated from the D-Backs colour scheme after the 2006 season.
The uniforms will be worn on September 15th against the San Francisco Giants.