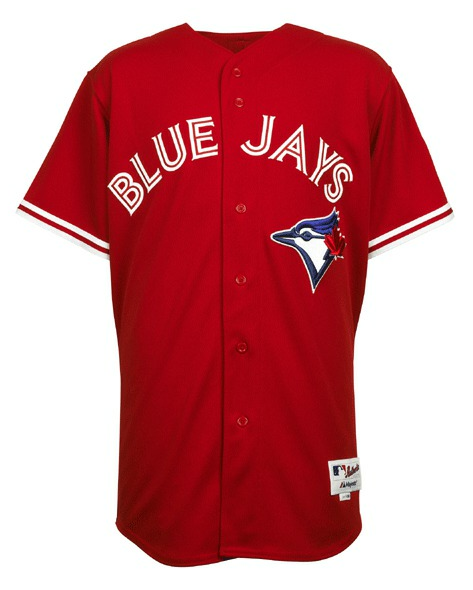 The Toronto Blue Jays yesterday put their 2012 Canada Day jerseys up for sale on their online team shop (or is it "shoppe"?) giving us our first look at the new uniform all done up in red.
As we expected the uniform is a straight red version of their alternate blue jerseys.  When the Blue Jays wore their Canada Day jerseys in 1996 (the first and only time with the original branding that the current look is based off of) they did the exact same thing.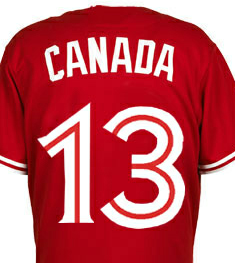 Like previous years "CANADA" will be on the backs of the jerseys in place of player names (which is one element I could do without); a Canadian flag patch will be worn on the sleeves.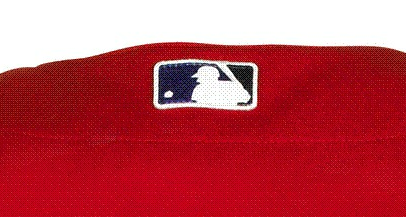 The MLB silhouette logo on the back collar will be in the standard Blue Jays colours of light blue/white/blue.
No official word on what cap will be worn, but Lids stores up in Canada are selling the "Stars-and-Stripes" camouflage caps with the tag "BLUE JAYS CANADA DAY 2012" on them, and the Jays have worn the Stars and Stripes caps on Canada Day since their league-wide roll out.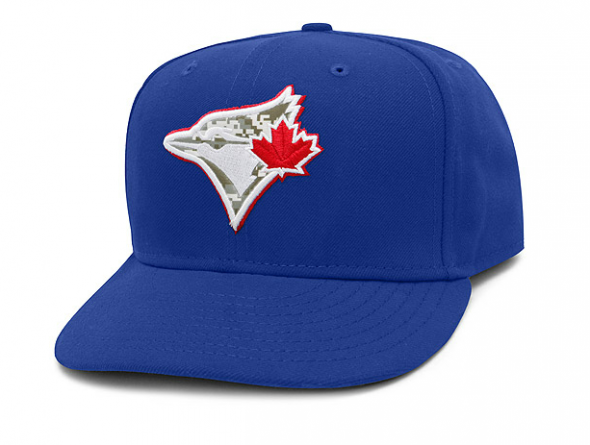 We gotta hope they don't go with this cap with this uniform as it does not match in any way… hopefully they again do as they did in '96 and wear an all-red version of their regular cap.
The Canada Day game will be played on July 1st against another all-red team, the Los Angeles Angels of Anaheim.