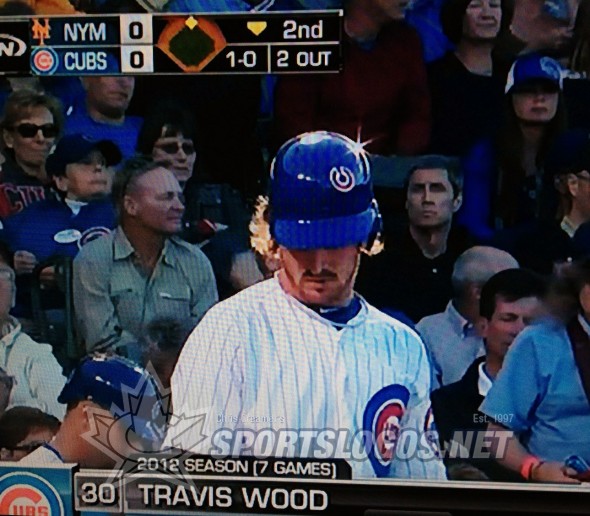 Chicago Cubs pitcher Travis Wood had a bit of a "logo malfunction" with his helmet during tonight's game against the New York Mets at Wrigley Field.
Wood came to the plate in the bottom of the second inning with the Cubs logo on his helmet up-side-down and way off to the left hand side creating what looked like a "U" logo instead of a "C".
The Chicago Cubs are the only Major League team to have a "raised" helmet sticker, meaning instead of being a flat decal, it's actually three-dimensional much like the embroidered techniques used on MLB ballcaps.  It is likely that this played a role in the mishap.
Whatever the reason it made for a whole bunch of fun screencaps, enjoy!