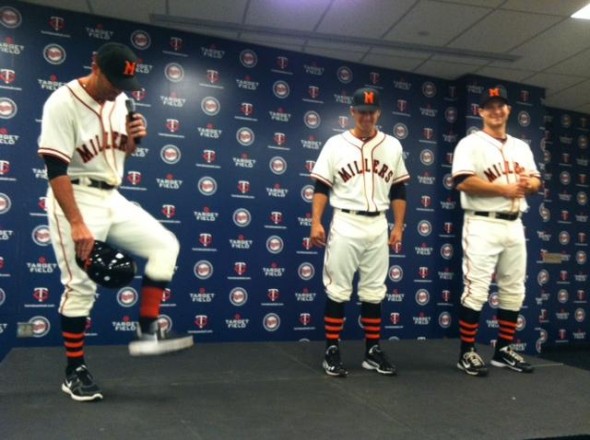 The Twins play the Royals in a doubleheader June 30th, and in the second game, they will wear the throwback uniforms, complete with accurate batting helmets and striped socks. The first 20,000 fans will receive a pennant for the Millers.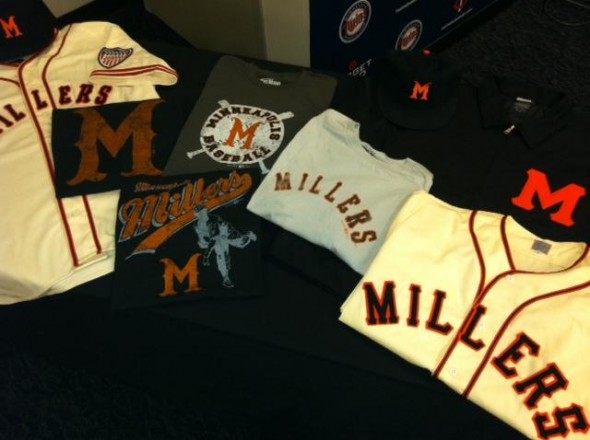 Kansas City will be participating as well, and will don their Kansas City Blues uniforms. Note the gorgeous patches on the left sleeves for both teams. It  is a shield which says "GOLDEN JUBILEE" in gold letters.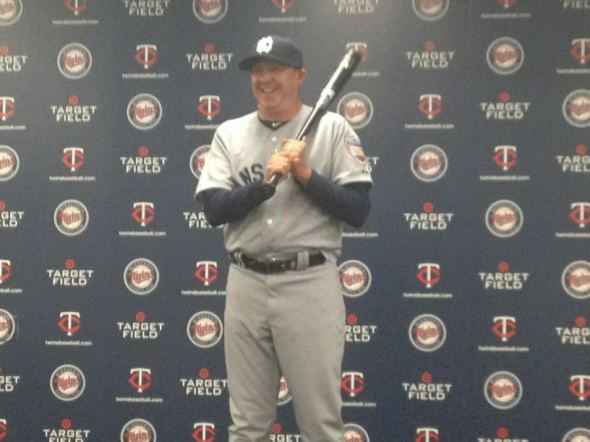 Ted Williams wore a Millers uniform when he won the American Association's Triple Crown at 19 in the summer of 1938. Babe Ruth wore the Millers uniform, for one day in 1935. Joe Hauser set a Professional Baseball record with 69 Home Runs during the 1933 season as a Miller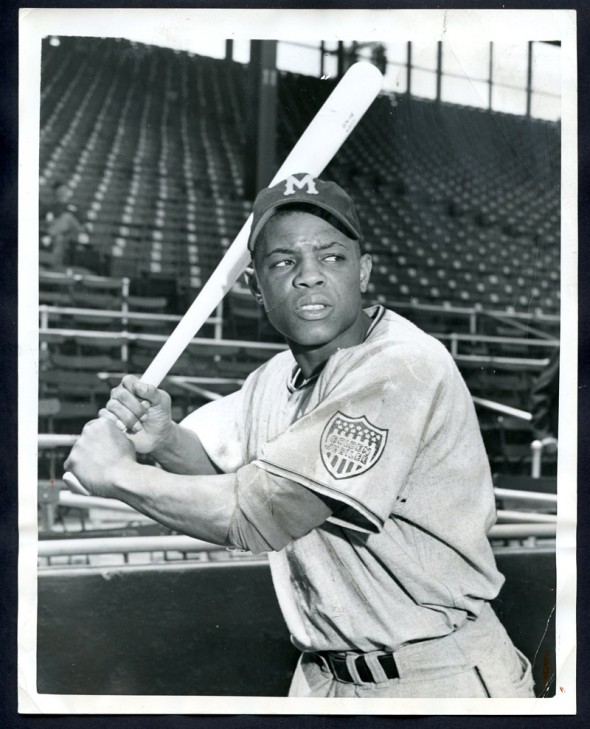 The "Turn Back the Clock" game is honoring 1951, the year Willie Mays played center at Nicollet Park. In Center Field for the Kansas City Blues that same year was baseball legend Mickey Mantle.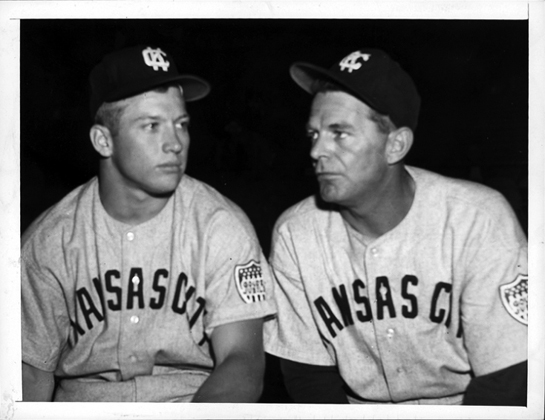 Of note, the hats appear to have the MLB logo as well as the Majestic logo.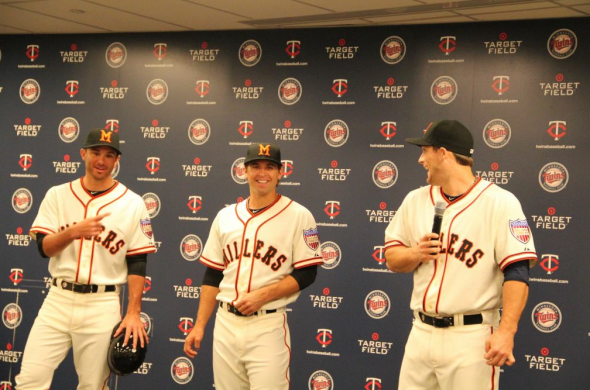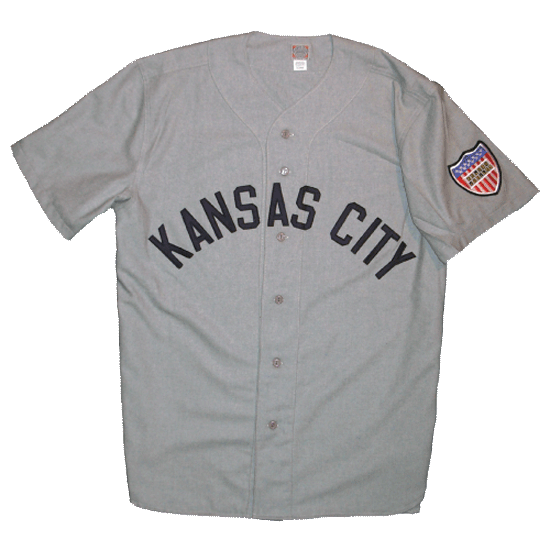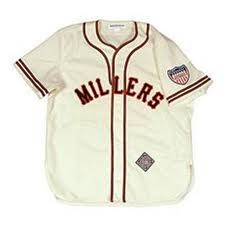 The uniforms seem to be accurate, are good looking, and come complete with socks-up, batting helmets, and honor teams full of stars. What could be any better? How do you like the uniforms? Are the socks your favorite?