Ahead of the official unveiling Thursday, the New Zealand Olympic uniforms were accidentally leaked on a test web page for makers Rodd and Gunn. It was an embarrassing slip-up that appeared just hours before the swank cocktail party that was to officially unveil the uniforms.  A spokeswoman for the New Zealand Olympic Committee (NZOC) commented "I'm absolutely not concerned. It's a lucky coincidence for a proud Kiwi buying our supporters' gear."
After 18 months of design and production on the 20,00o pieces of apparel, the Kiwis unveiled a cool retro-inspired design based on uniforms worn by athletes at the last London Olympiad in 1948.  In 1948 New Zealand sent just 7 athletes to the games, competing in athletics, boxing, cycling, swimming and weightlifting… a far cry from the 200 athletes they will be sending this year.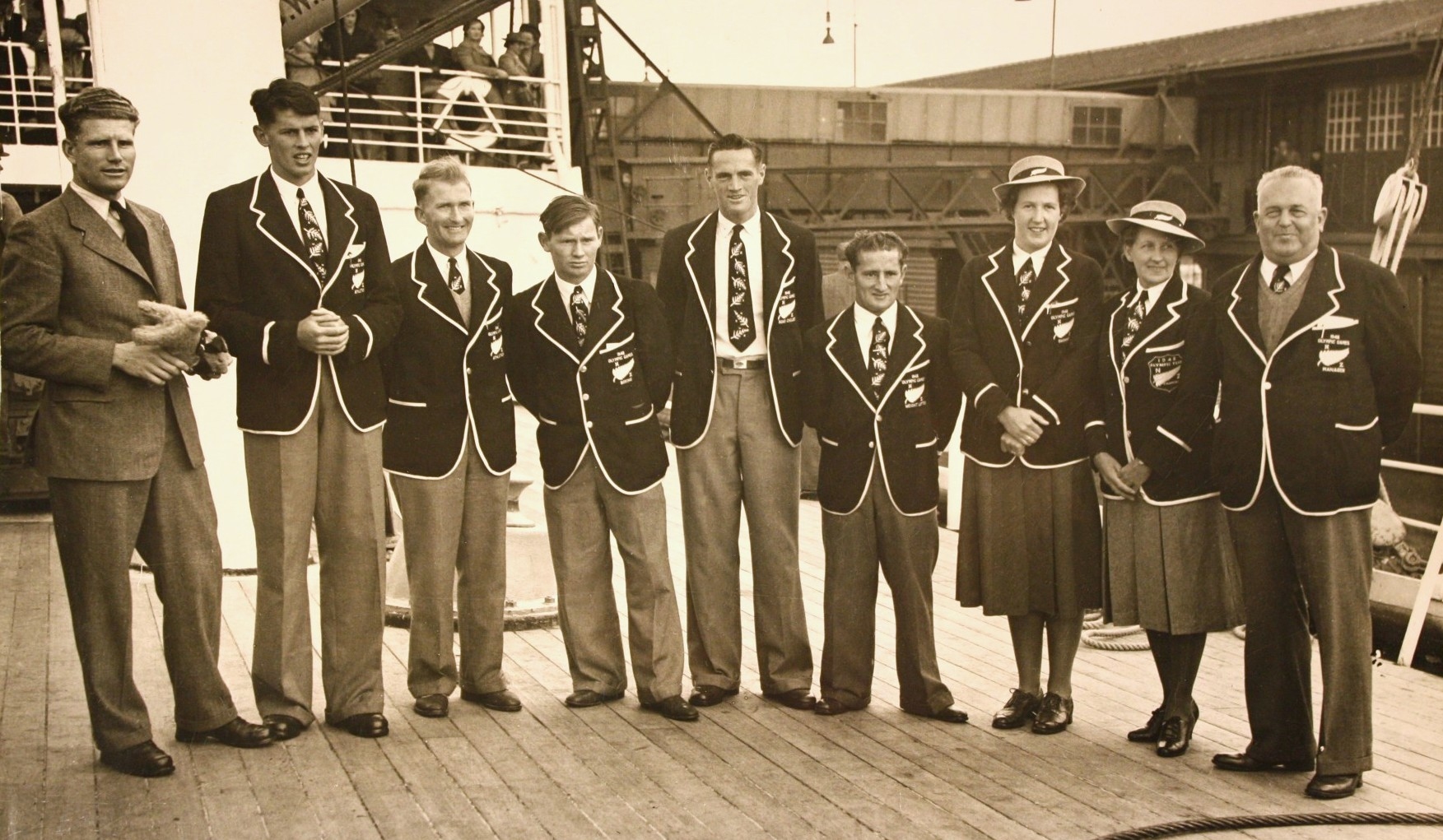 The uniforms themselves feature a typically monochromatic look with a striking black base accented by crisp white motifs and trimming with a splash of unexpected "Pacific Blue" in strategic spots.
Designer Irena Prikry's athletic apparel is sort of run of the mill and simple (not such a bad thing), but the formal wear is what everyone's talking about. Borrowing from (what I think) is a pretty impressive aesthetic for 1948 – white piping on the jackets and a repetitive leaf pattern (the hallmark of New Zealand's brand identity) are all present on the new apparel.
The look is very traditional but is also very trendy. They do remind me a bit of flight attendant uniforms in that they are sort of non-descript.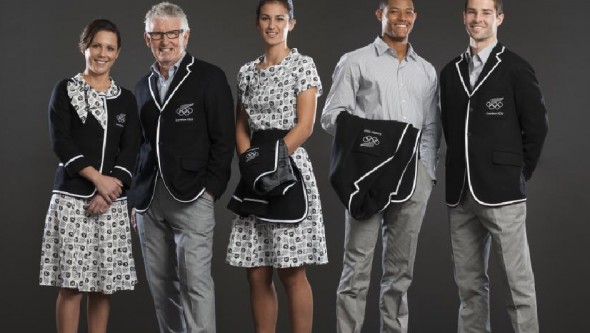 "For the design team, the goal was to create a look that would tie into New Zealand's proud sporting and cultural heritage – while also meeting the challenge of creating a collection suitable for athletes of all ages, body types, shapes and sizes." – New Zealand Olympic Committee
Another interesting element is a t-shirt designed by a member of the New Zealand public.  The look was chosen out of 3,500 entries.  People were asked to come up with a design that best represented what it meant to be a New Zealander at the Olympic games. Gareth Gardner of Brooklyn, Wellington was the winner of the contest.  His design features an Olympic adaptation of the iconic hei tiki, the Origins of the hei-tiki suggest a connection with Tiki, the first man in Māori legend.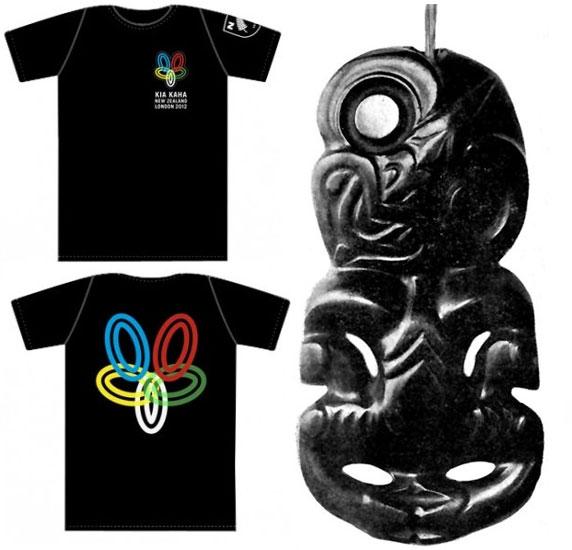 We'll get our first real glimpse of the new New Zealand Olympic uniforms in action when the Summer Games open in London on July 27th.