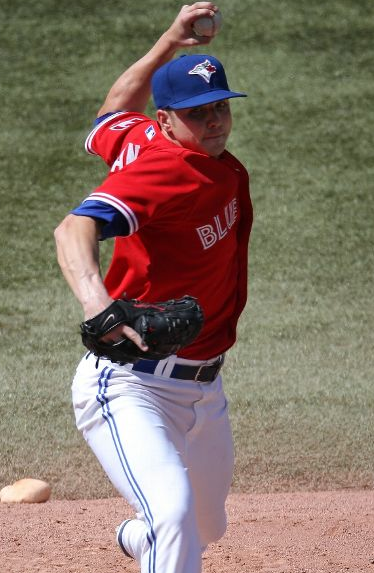 As is (usually) the tradition in Toronto, the Toronto Blue Jays sported red jerseys in honour of Canada Day yesterday, July 1st, in their game against the Los Angeles Angels of Anaheim.
Paired with the red jersey tops was the "Stars and Stripes" camouflage-logo cap that teams were wearing earlier this season for Memorial Day, and will again on Independence Day this Wednesday.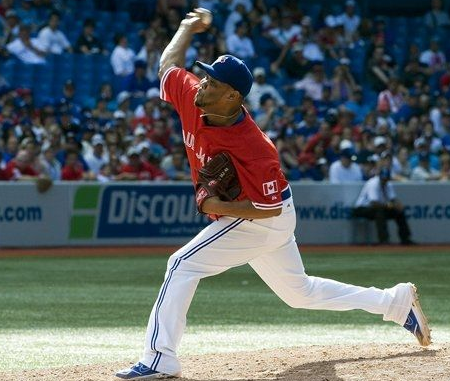 While the idea of wearing a blue cap with their red jersey seemed like a bad idea to me when I heard about it, as a fan in the stands for this game I can say the cap looked quite well with the red top (although, to be honest, there's no way you'd have known it was the "Stars and Stripes" cap they were wearing unless you had binoculars).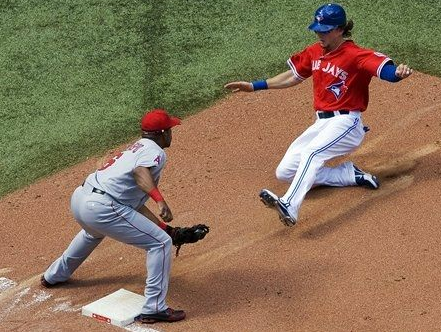 What made the blue cap work well with this set was that the players were wearing blue undershirts with the jerseys and their pants, of course, have the double blue stripe going up each side.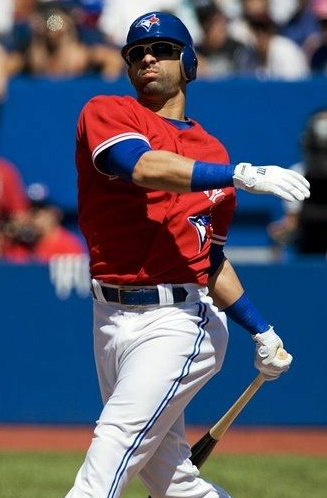 The jerseys were basically a straight copy of their alternate blue jerseys, just with a red body instead of blue.  The inner-piping of the "split-lettering" the team sports in the BLUE JAYS script across the front and in their player numbers on the back was also red instead of the standard blue.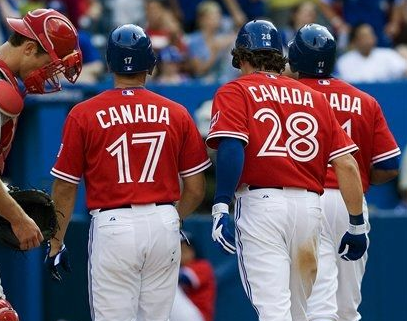 As always, player names were replaced with "CANADA" on the back of the jerseys.