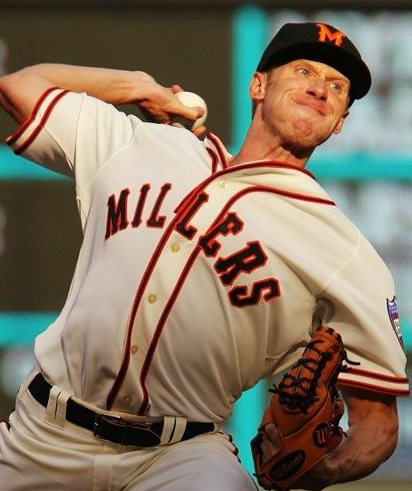 On Saturday, the Minnesota Twins and Kansas City Royals threw back to their cities respective Minor League franchises on Saturday, honouring the Minneapolis Millers and Kansas City Blues.
Here's some pics from the game, click any for a larger version:
Both clubs did a good job replicating the original uniforms, wearing the "Golden Jubilee" patch sported by both minor league clubs in 1951.
The Twins went that one-step further by matching the helmet, the Royals did not.
The Millers and Blues had some star talent on those '51 clubs, as you can see from the photographs above.