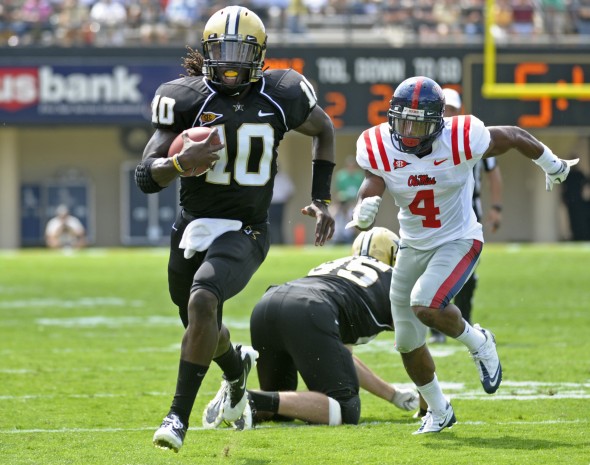 Vanderbilt has put a pin in their calendar for July 11th to announce new uniforms, according to an email from the Vandy ticket sales department to select season ticket holders.
Vandy is a Nike school, so message boards are soon to be abuzz with fear of the worst. Vanderbilt's black was already almost a tone of gray, so a charcoal uniform, a flat black helmet or the like is to be expected/feared.
Mark your calendar for the Commodore Football fashion event of the summer. On July 11, the 2012 Commodore Football uniforms will be unveiled at the Vanderbilt Barnes and Noble Bookstore from 6:00 pm until 8:00 pm. Check out the new look as it comes down the moving runway within the "official Commodore Gear Outlet" located in the 2525 Building on West End, right across from Centennial Park. James Franklin in a fashion show… surely you don't want to miss that.
Second-year Commodore coach is almost assuredly not going to be modelling the new uniforms, but this statement makes one wonder if perhaps there will be some design that falls to the coaches. Colors? New logo?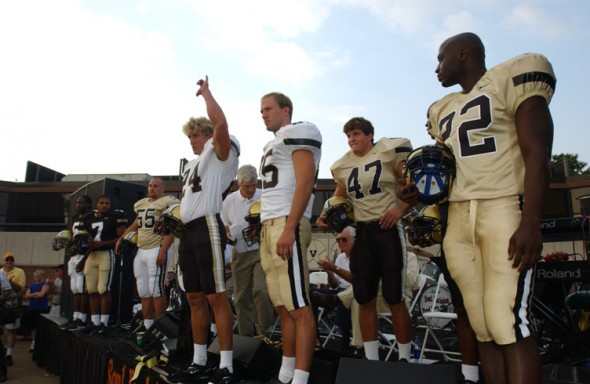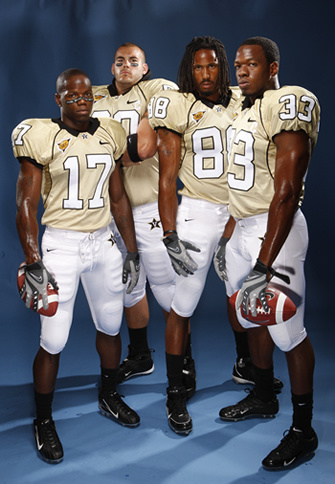 Stay tuned to News here on sportslogos.net for pictures as soon as they are available.
What do you expect? A wild Oregon/Maryland design, or will Vandy stay more traditional? New logo?