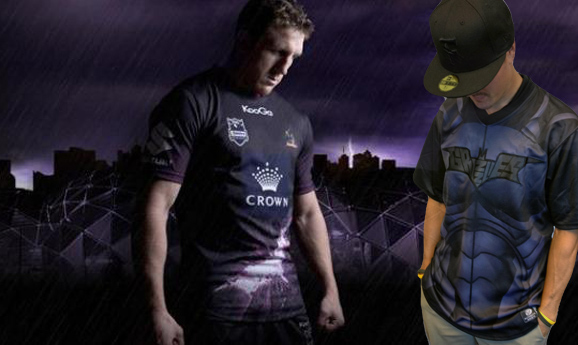 Both the Fresno Grizzlies, in the Pacific Coast League and the Mebourne Storm in Austrailia's National Rugby League are celebrating the July 20th release of the third and final installment in Christopher Nolan's Batman trilogy with special uniforms worn on the field.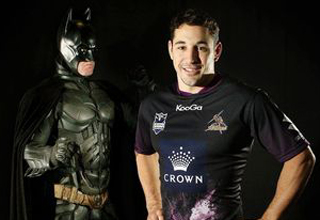 Saturday the 14th, The Storm will wear jerseys with The Dark Knight logo across the torso, with additional black accents to match the theme on their shorts and socks. 500 replicas will be available for sale at AAMI Park the day of the game.
The AAA San Francisco Giants affiliate in Fresno joined the fun Friday, July 6th, and wore jerseys that made the players look as if they wore the Batman chest plate. The jerseys were pullovers which allowed a sublimated design to cover the front.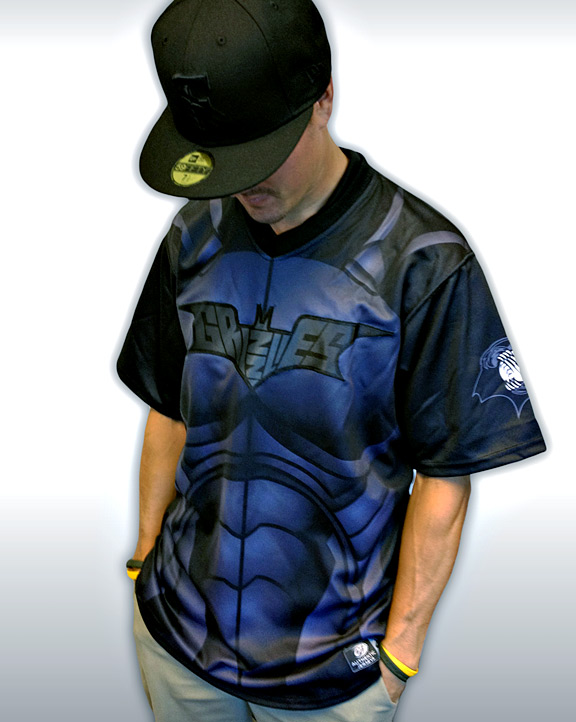 A Grizzlies nameplate was made into a bat shape for the front, and plain numbers adorned the back.
Special ticket packages were made available for tickets and a replica T-shirt.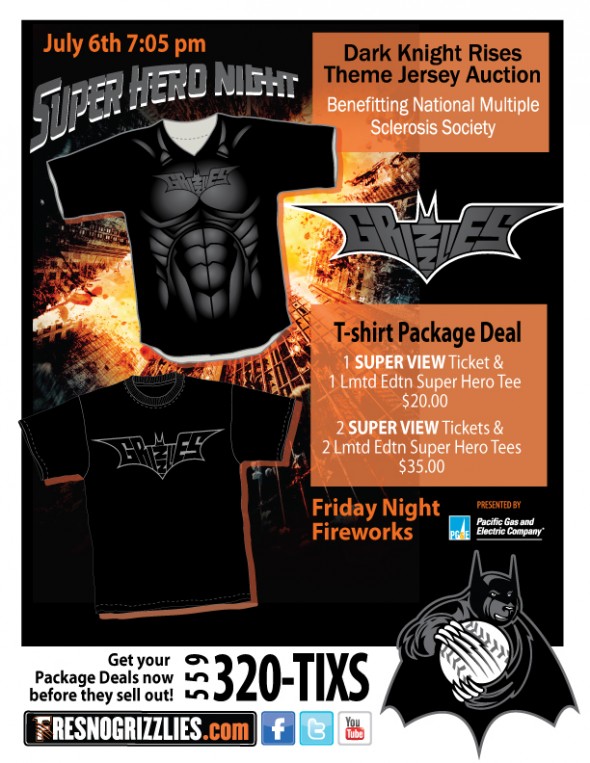 After the game, the jerseys were auctioned in the stands to benefit the National Multiple Sclerosis Society. Jack Horstmann shared with us a photo of an auction-purchased game-worn jersey.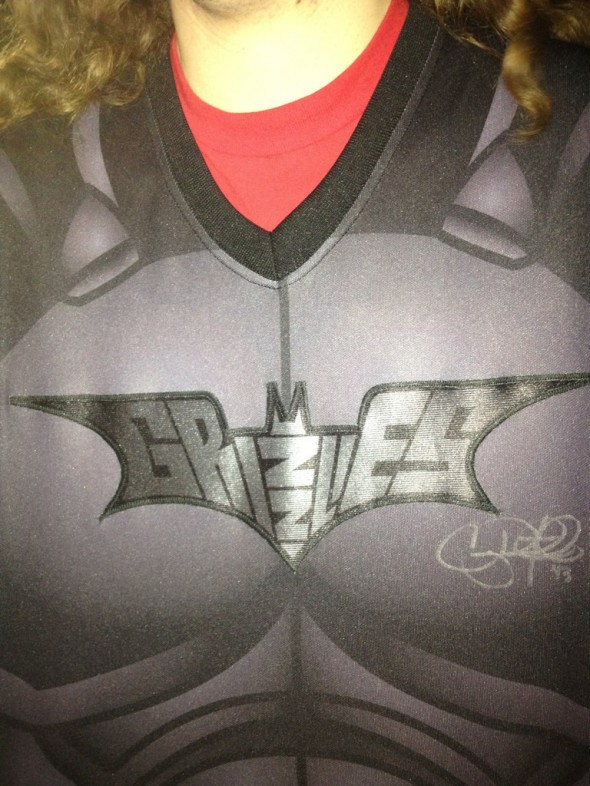 Mr Horstmann also tweeted a photo of the game program.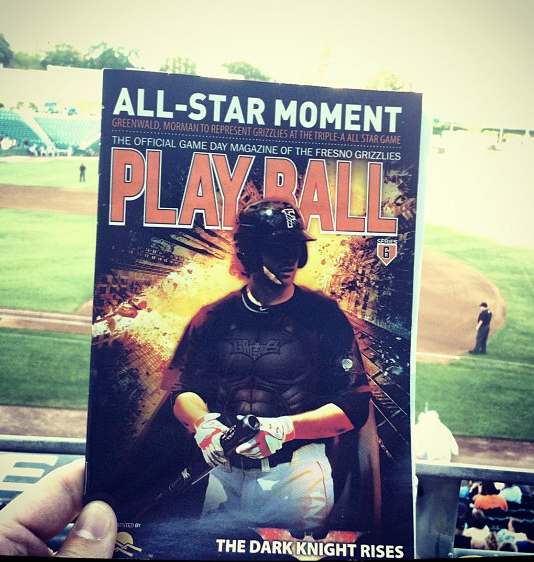 The Grizzlies tweeted a photo of the jersey hanging in the lockers before the game.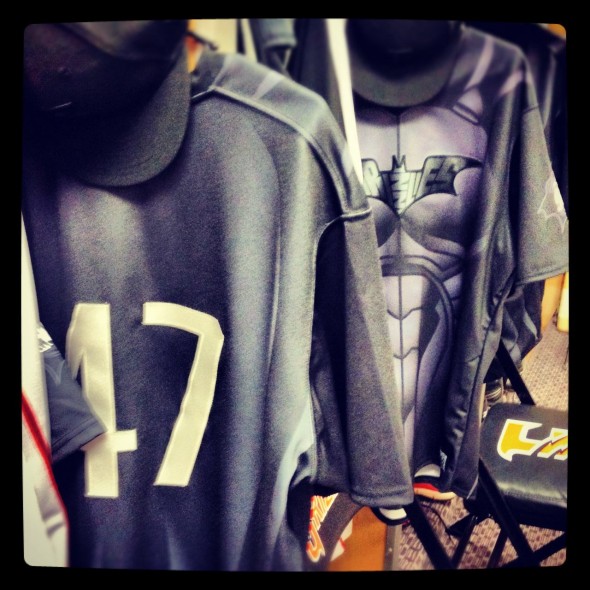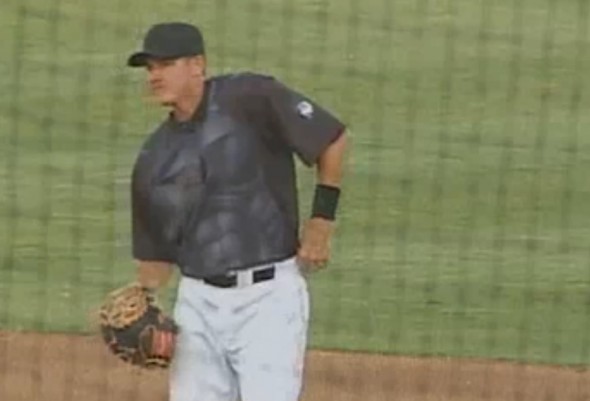 Do movie crossovers belong on jerseys? Was this a fun promotion, or sullying the branding of teams? Would you have bid on a jersey?