The US Olympic Team announced their opening ceremony outfit yesterday, designed and made by Ralph Lauren. White pants, white shirt, navy double-breasted jacket, and a navy beret go over white newbuck shoes for the opening ceremonies.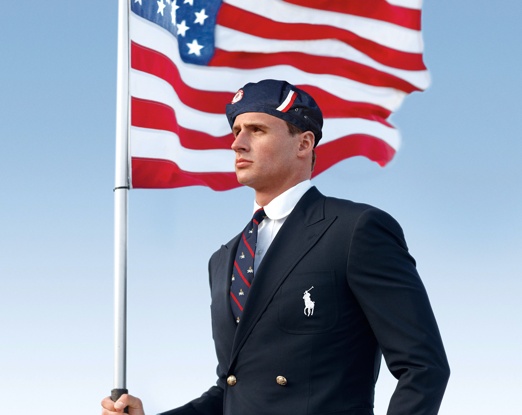 I'm intentionally sparing you the official shtick from RL about the pride and elegance and whatnot.
4 years ago the Olympians looked largely the same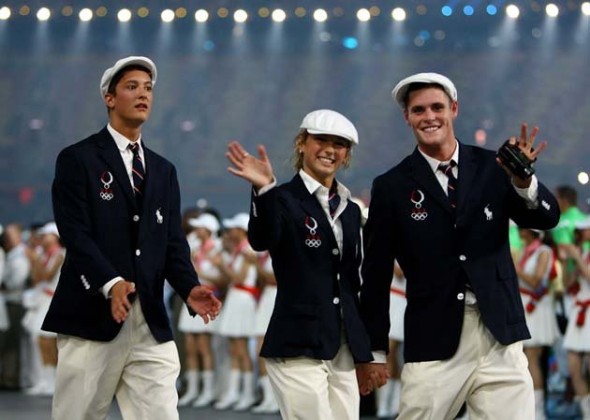 Single breasted becomes double breasted, pageboy white hats become navy berets, and women now get skirts. I'm not one to complain about women in skirts, so I'll call that an upgrade, but the rest seems… uninspired.
The pieces of the outfit can be purchased form Ralph Lauren's site, and as you might expect, it will be quite costly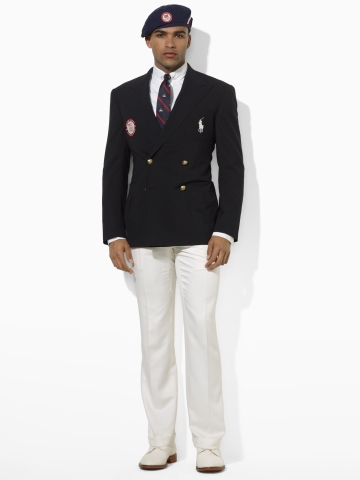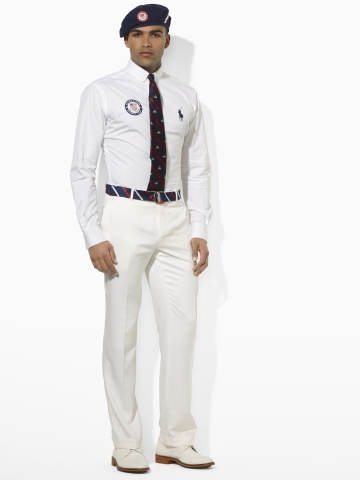 What do you think? Is this outfit a fitting symbol of American pride? Would they look more American in cowboy hats or baseball caps than a beret? Would you wear it?