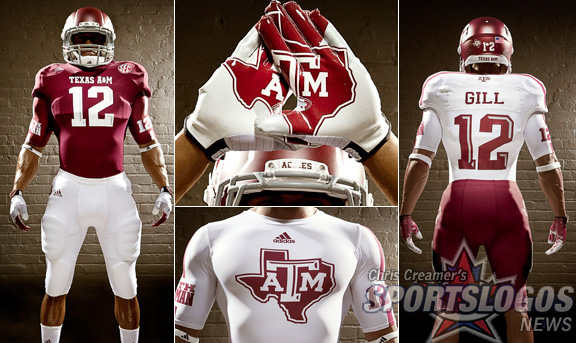 The Aggies and Adidas announced the new uniforms for the 2012 season, the team's first in the SEC. One helmet color, coated by the wizards at HydroGraphics Inc. Maroon jerseys over white pants. White jerseys over maroon. Its almost as if taste and discretion prevailed in this design.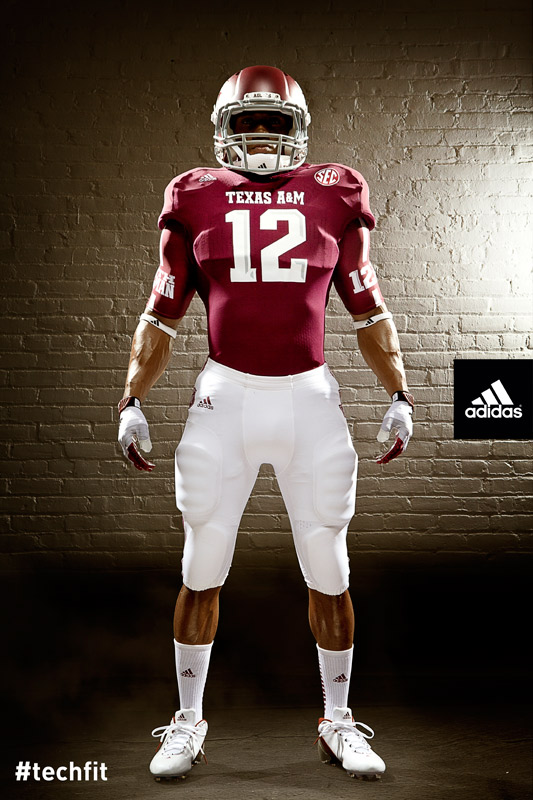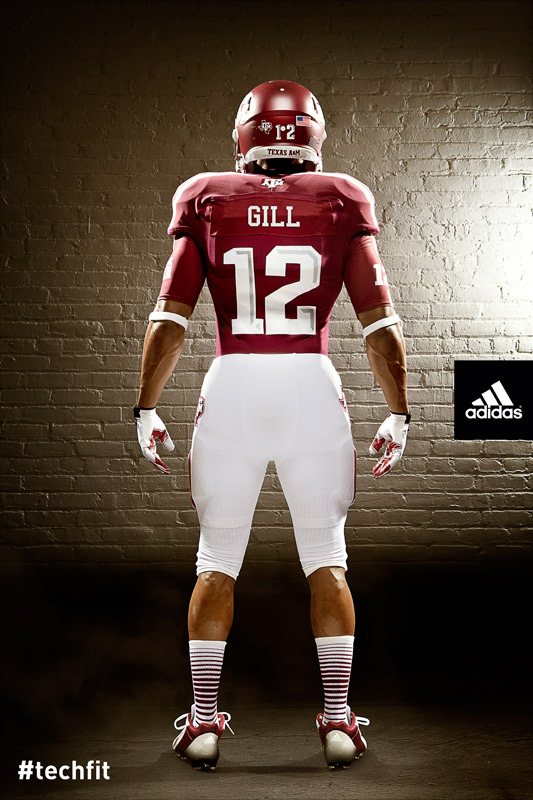 This uniform concept is very similar to, and inspired by, the A&M teams of the 70s.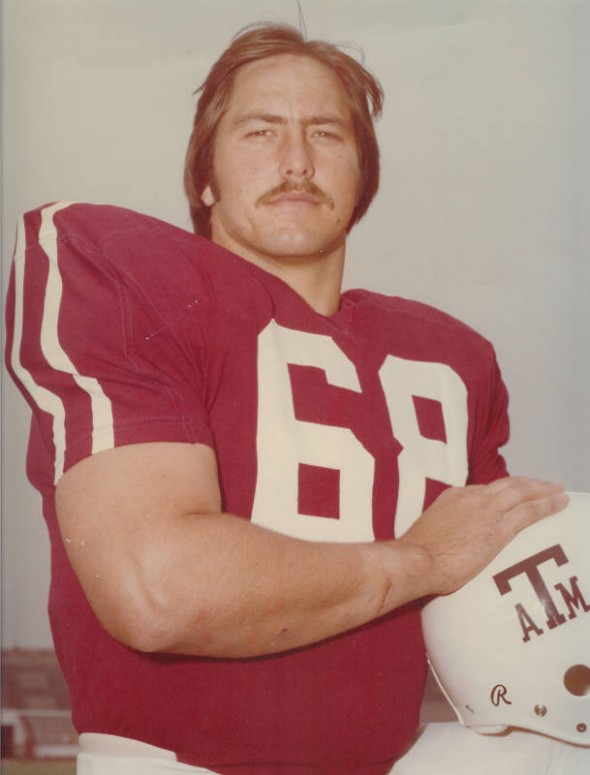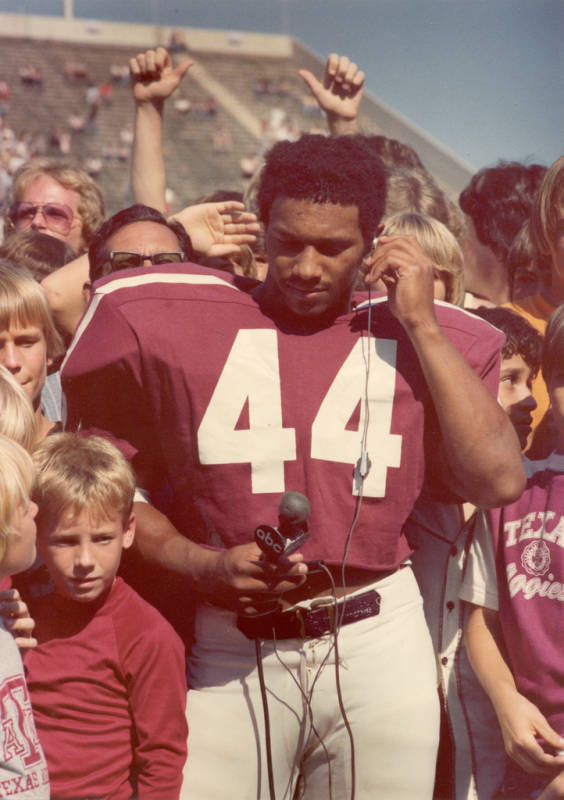 The Aggies have resisted the "all team colors, plus black" look that so many Nike schools have sported. Are you a fan? Not a huge design blast, but certainly sharp and clean, right? Are you missing a charcoal grey? 3 helmet colors? Or is this well done?
UPDATE:
As our always eagle-eyed readers have pointed out, Texas A&M actually DID release a white helemt, though it was not pictured in their promotional pack of photos provided by Adidas. Those are shown below.