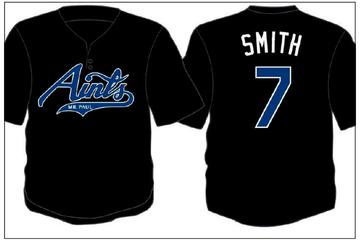 Friday August 10th, the St. Paul Saints will host a tailgate party before their game, both of which are sponsored by the Minnesota Atheists and the American Atheists. The team will wear jerseys with the name "Mr Paul Aints" which will be auctioned after the game as a fundraiser for the organizations.
The Saints are a member of the North Division of the American Association of Independent Professional Baseball, which is not affiliated with Major League Baseball.
The event is being called "A Night of Unbelievable Fun." Everywhere a sign in the stadium calls them the "Saints" the letter S will be covered. Banners for the organization will hang in the stadium and an information table will be set up at the entrance.
After the show, the engineering made possible by science will be shown off in the means of a fireworks display.
What do you think about the promotion? Does it get your church-sanctioned panties in a bunch? Do you think it free-speech? Are you glad to see Atheism taking its place next to other believe systems? Or do you find the whole thing easily disregarded as another minor-league prank?