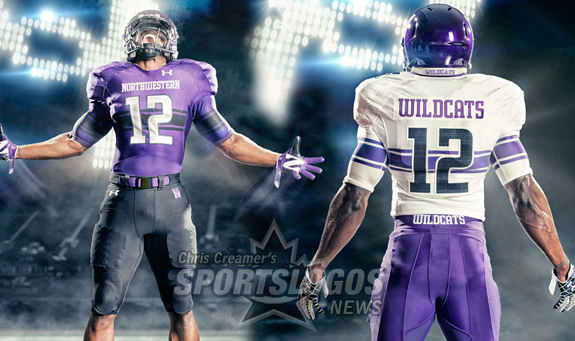 The "Northwestern Stripe" is famous and prevalent across all manners of football and even sport. It originated in 1928 on the sleeves of the Northwestern football jerseys. (Yes, kids, football jerseys used to actually have sleeves.)  Many years, the football team the started the stripes didn't sport them. That will change for 2012.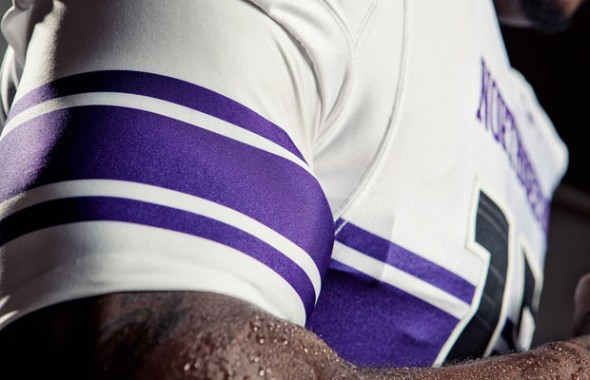 Under Amour announced the new look today with options for black or white pants. One helmet, in the normal purple, was shown.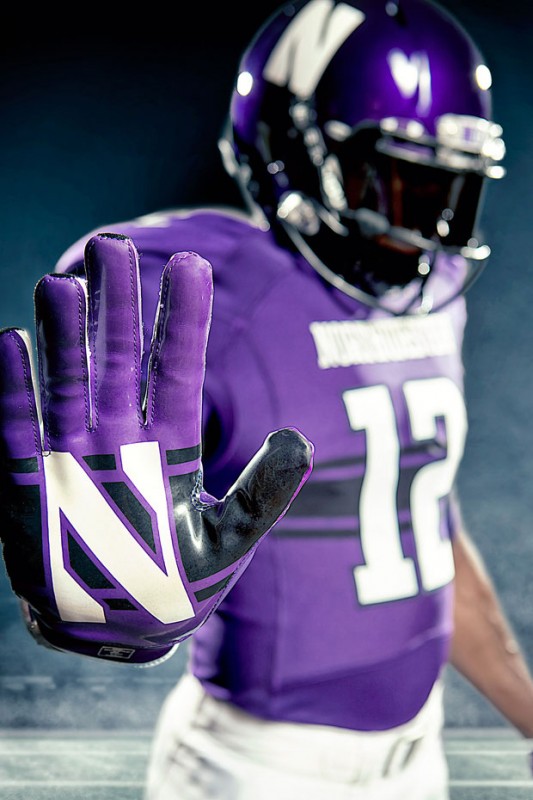 The most interesting feature is indeed the stripe. Now across the chest and on the sleeves of the tight undershirt.  This chest striping seems to us to be unique in football.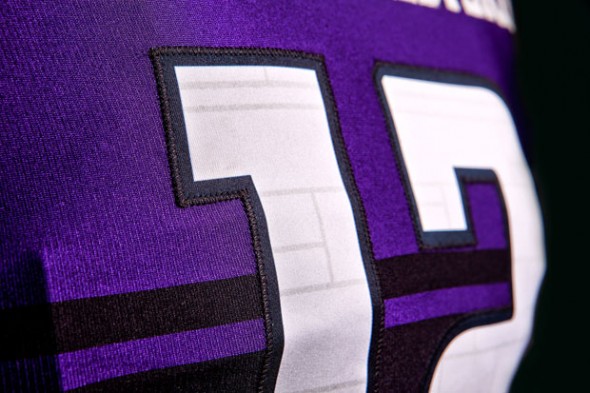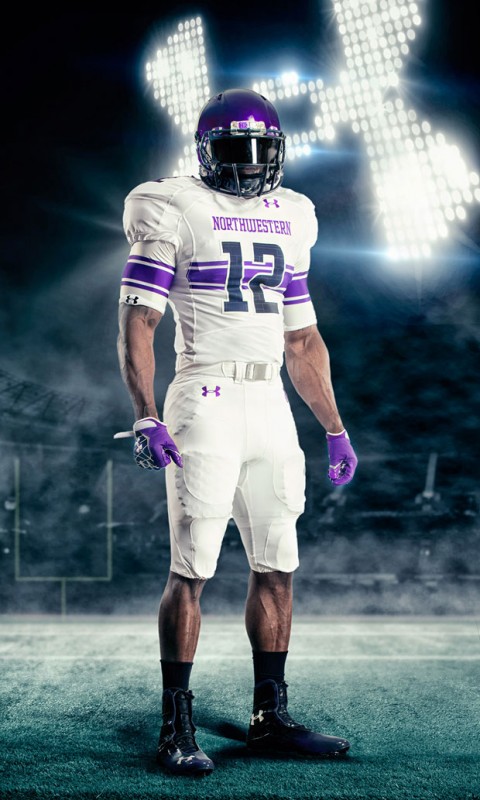 What do you think about the "Reclaim The Stripe" campaign? Do you find it odd that the stripe goes across the chest, or do you love the creative approach to get the stripes back onto the now sleeveless jerseys?