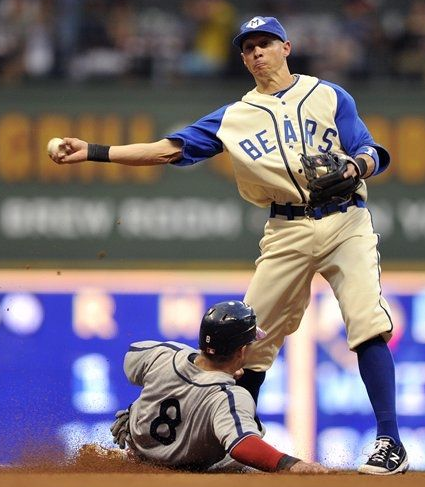 The Milwaukee Brewers held their 7th annual Negro Leagues Tribute Game last night while playing host to the NL East leading Washington Nationals.
The Brewers were honouring the 1923 Milwaukee Bears while the Nationals honoured the Homestead Grays, who played their final 11 seasons (1940-50) in Washington.
Milwaukee went all out in their uniforms even going with the matching helmets (Washington wore their standard 2012 road helmets), both teams did not feature a manufacturer's logo on the jersey nor did either have the MLB silhouette above player numbers.
Unfortunately, since the Bears existed for only one season I am unable to find any photos of their uniforms to see just how accurate the Brewers re-production was.
Lots of photos of the Homestead Grays, so here's a side-by-side at how Washington did: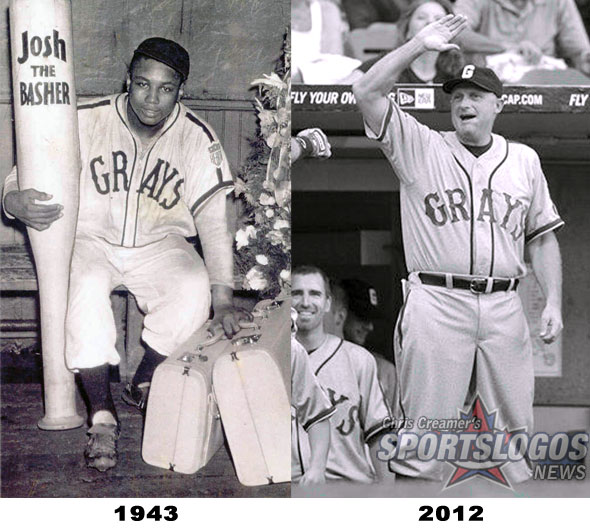 Not too bad, not bad at all…
Some more shots from the game last night of both the Milwaukee Brewers and the Washington Nationals: