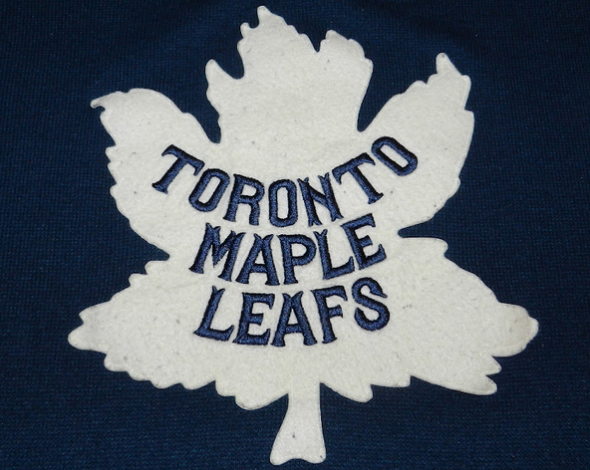 According to a blog post by former FAN590 radio reporter Howard Berger, the Toronto Maple Leafs will be honouring one of the earliest uniforms in team history for the upcoming 2013 NHL Winter Classic in Ann Arbor, Michigan.
Citing a source in the merchandising industry, who Berger claims had previously been spot-on about the Leafs alternate jersey plans last season, Berger states "the club will don a 'slightly tweaked' version of the 1931 uniform".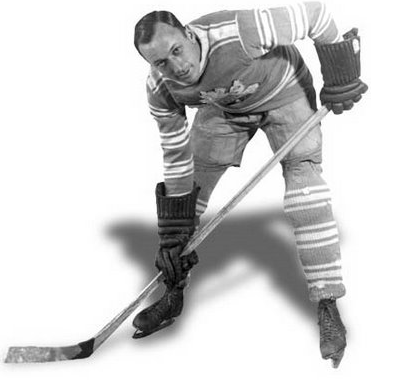 This 1930's Leafs look is NOT the same style as the vintage alternate jersey the club wore regularly (and for half of their playoff games) from the 1999 season through 2011, this style is a generation earlier complete with a different logo and triple-stripes all over the place – up the sleeves, across the shoulders, around the waist, and on the socks.
Should the Leafs actually being going with this look it's likely the uniform will swap out the white for heritage-white (as most teams do in the Winter Classic), and add a patch commemorating the event on the top-right (from the perspective of the one wearing it) of the jersey front.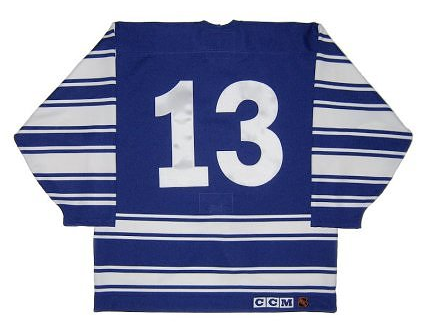 Toronto had previously worn a jersey similar to this style (shoulder stripes were missing, making it actually the style worn from 1927-1930) during the 1995/96 season to commemorate the 65th anniversary of their home arena, Maple Leaf Gardens, the club wore the jersey for at least two games and were the last NHL uniforms to be worn in a game to not feature a player name on the reverse.
Hopefully the 2013 version will also be lacking a last name but I have my doubts.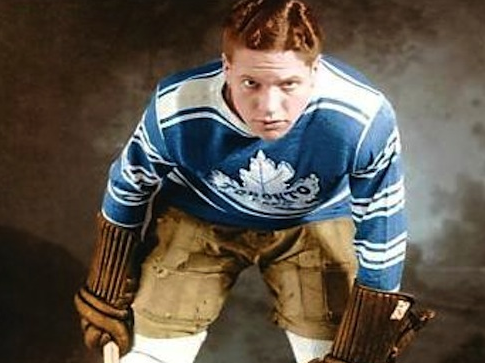 The Leafs wore this style of uniform from 1930/31 through 1933/34 winning their first Stanley Cup as the Toronto Maple Leafs in this design in 1932.
I'd be very happy if this rumour is indeed true, this is the look I had been hoping the team would go with since I first heard that they would be taking part in the Winter Classic.  From here on I'll just keep my fingers crossed that they go that extra mile with the brown leather-style gloves and pants and somehow invent an invisible helmet between now and January 1st.
Make it happen!