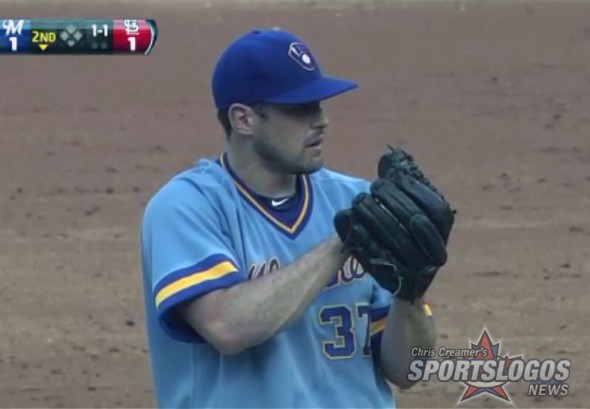 The St. Louis Cardinals and Milwaukee Brewers noted the 30th anniversary of their meeting in the 1982 World Series today by wearing uniforms designed like those worn during that series.
St. Louis even incorporated the memorial armband for former Cards player and manager Ken Boyer which they originally wore during the final two months of the 1982 season.
The Cardinals are also wearing a patch on their jerseys (which I wish they hadn't), the patch notes the anniversary being celebrated and can be seen in detail below: 
For fun here's a side-by-side showing the television angle from the '82 World Series on the left and today's game on the right: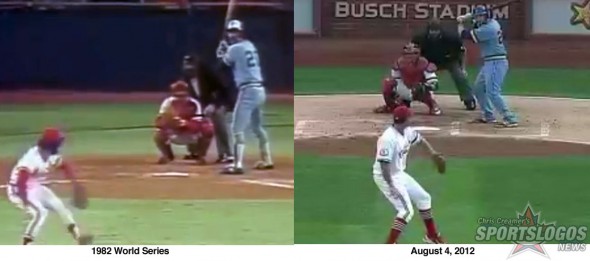 Kudos to the Brewers for taking part in an event commemorating a World Series that they ended up losing, to date it's the only World Series the club has participated in.
Some more photos from today's game below: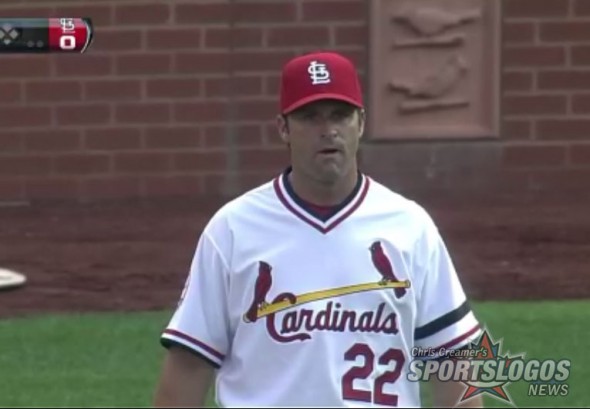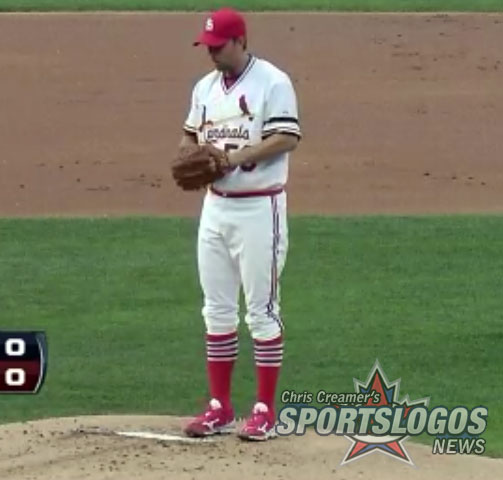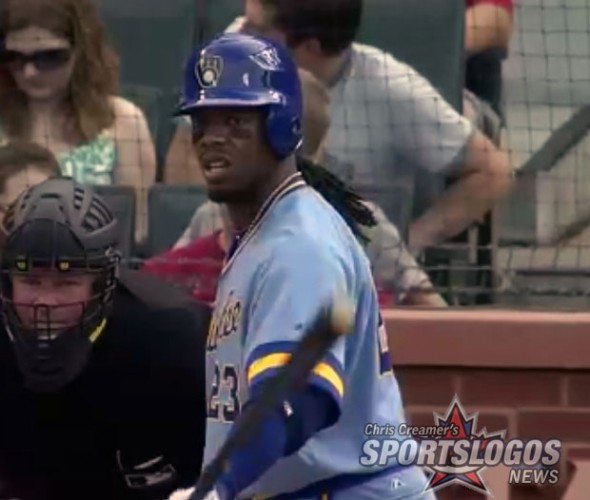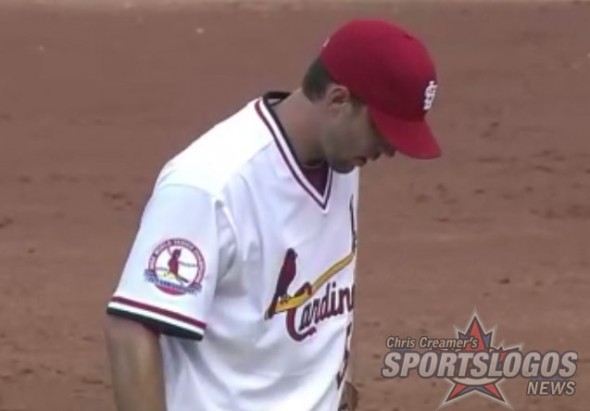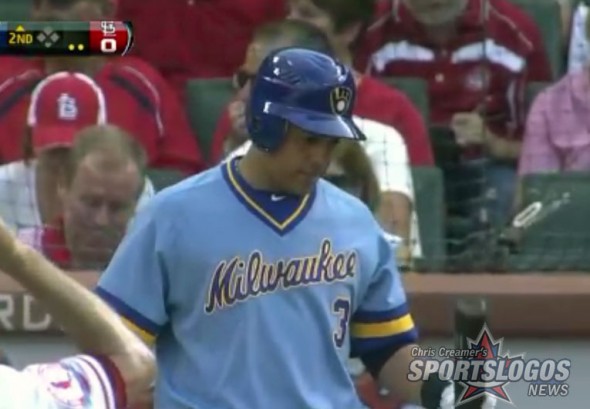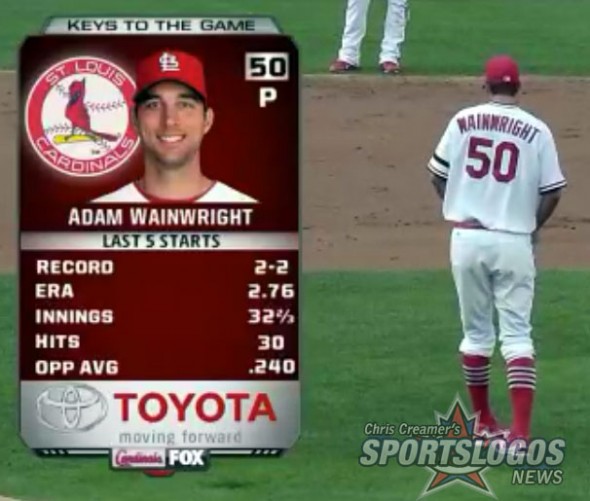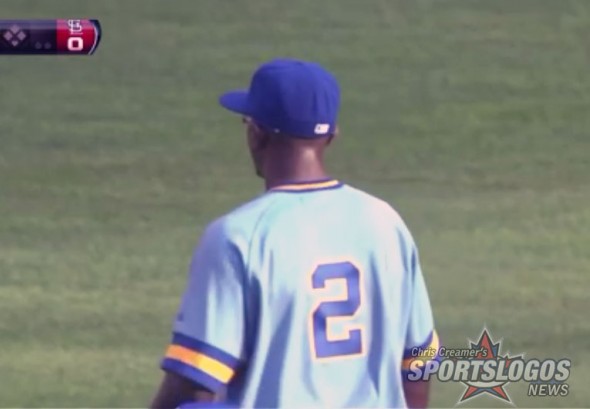 St. Louis will continue the anniversary celebration tomorrow by wearing their powder blue uniforms from the '82 season, Milwaukee is expected to wear their standard 2012 road (or road alternate) uniforms.