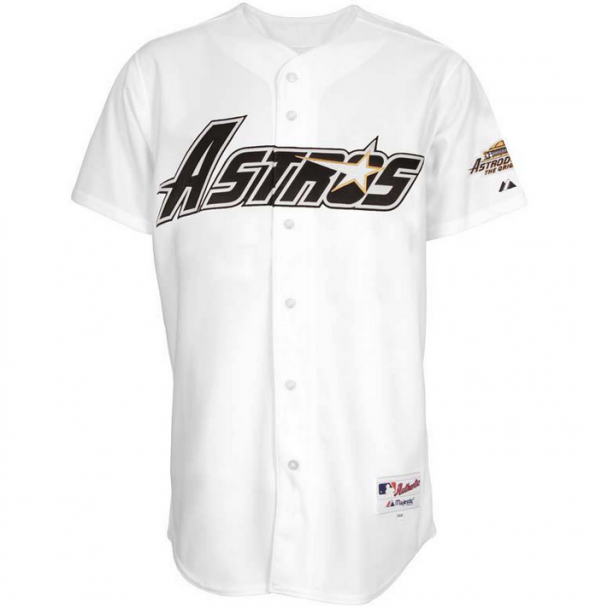 The Houston Astros are debuting the final uniform from their 50th anniversary Flashback Friday series in tonight's game against the Milwaukee Brewers.
For tonight and the rest of the Friday home games in August (August 10th, 17th, 24th) the Astros will be wearing the home jersey worn with the navy blue and gold uniform set originally used by the club from 1994 through 1999 – shown above.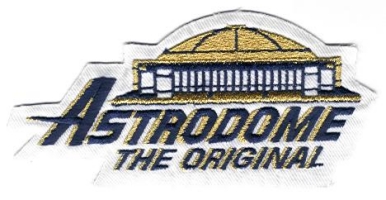 The jerseys will include the "Astrodome: The Original" patch worn only during the 1994 season, but will NOT include the MLB 125th anniversary patch also worn that season.  Making this uniform technically not part of any season in Astros history.
Houston is expected to announce an entirely new logo and uniform set during the off-season (likely in November) for their 2013 shift to the American League.